Yum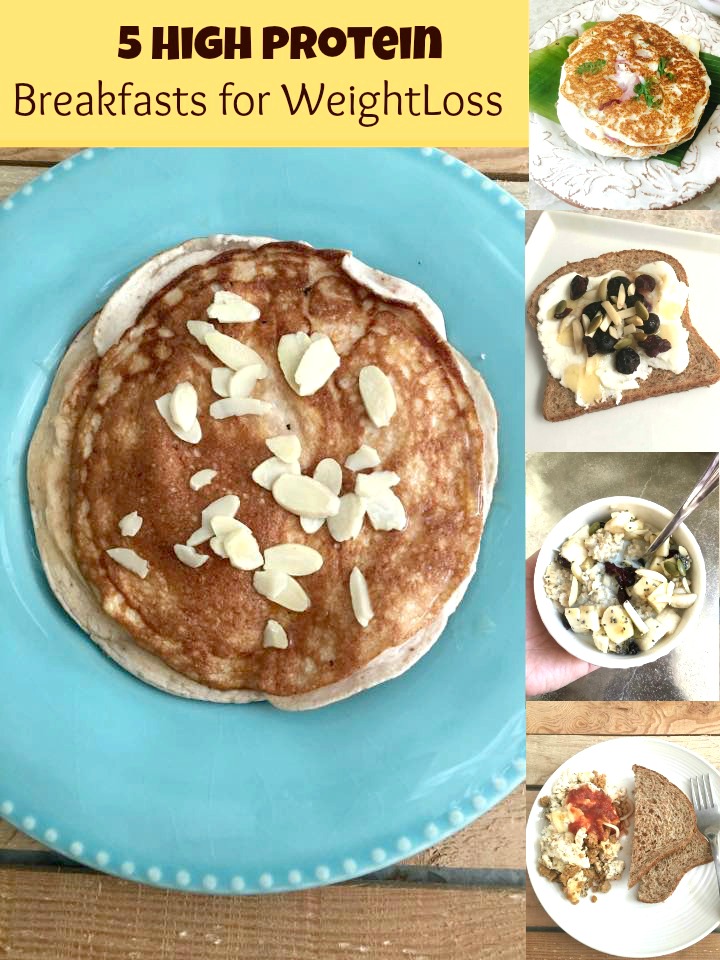 High Protein Breakfasts that help with weight loss. I have been thinking of writing this blog for quite some time. I have been a flab warrior for the longest time now. I have been vacillating between the healthy weight and the moderately overweight zones all my life. And today I feel I am pretty experienced and qualified to write this blog.
Quite recently, I lost 16 pounds. You can see my before after pic here. I signed up for a very aggressive weight loss challenge where for six weeks I ate 6 meals a day and each of my meal comprised a portion of protein, complex carbs, and greens. It's a little hard to stay on a restrictive plan especially when you are a working mom. I barely get 5-10 mins to make myself a breakfast and I am out of the house by 7.30 am in the morning.
When I make myself a breakfast I stress a lot about three things. One, it should be high in protein. Two, it should be fast. And three, it should taste good. It's very important to eat something which is high in protein early in the morning as protein keep you full longer and gives you the required energy to kick start the day. What you eat has a direct bearing on your energy levels, which in turn impacts your behavior and attitude.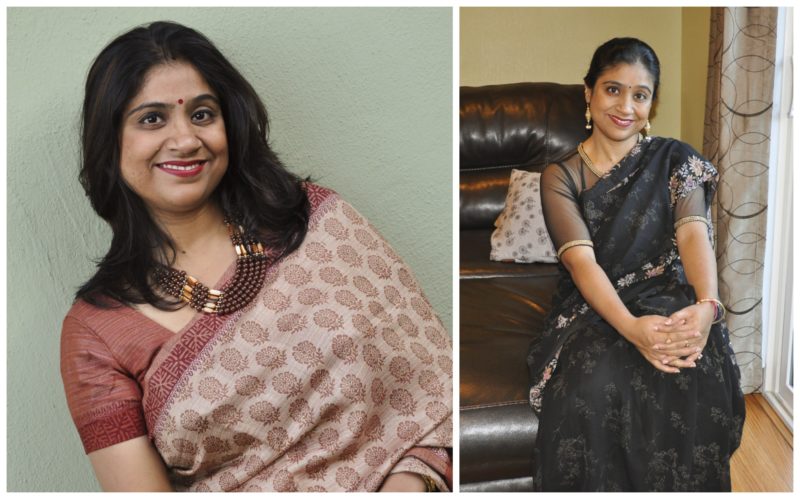 The breakfasts that I mention here are my go-to breakfasts, especially on weekdays. If I do not have time in the morning to eat I just pack it and leave for work. My weight loss plan included a serving of green vegetable with every meal. However, I find it a little hard to eat a green veggie early in the morning. So with these breakfasts, I usually eat a fruit like a small tangerine or a small apple and a cup of coffee.
Also, another point to be mentioned here is, for my challenge I used a whey based protein powder, which helped me to drive up my protein intake. Apart from shakes and smoothies, I used the protein powder in a lot of my breakfast dishes too as you will see here. And another easy and cheap ingredient to add protein to your daily intake is egg whites. You will see prominent use of egg whites in my breakfast dishes too.
So here are my 5 high protein breakfasts that are helping me eat healthily and stay fit. These are all single serving unless specified.
Protein and Egg White Pancakes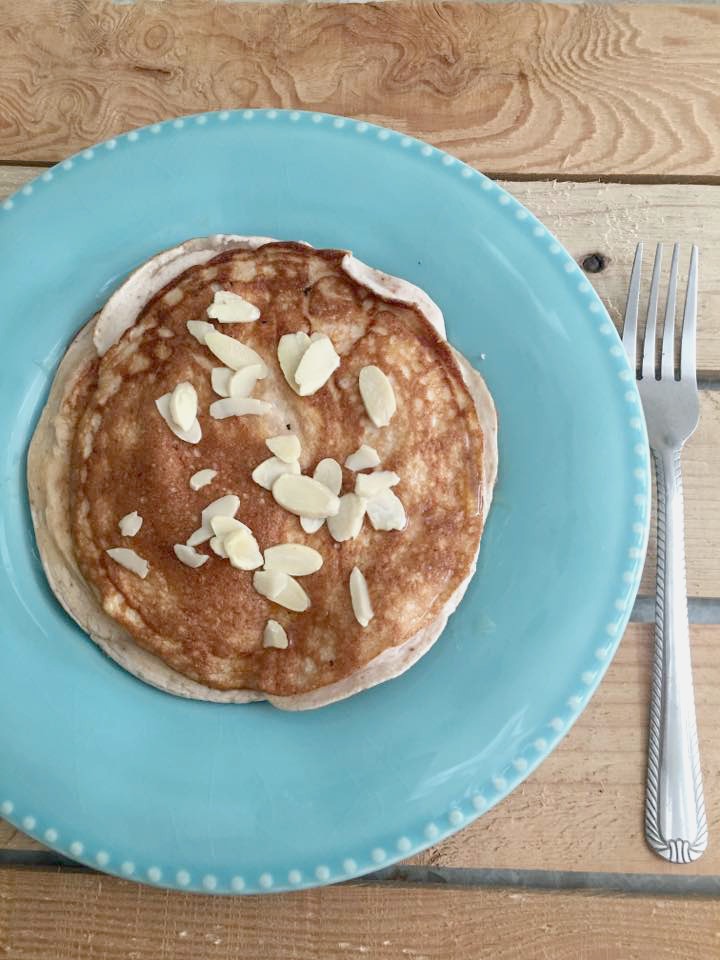 Ingredients
Vanilla Protein Powder – 1 1/2 scoops ( 6 tbsp)
Egg White – ½ cup
Hot Water – 2 tbsp
Vanilla Extract – 1 tsp
Slivered Almonds – ¼ tsp
Salt – 1/8 tsp
Oil Spray – As required
Directions
In a blender, blend all ingredients except almonds.
Heat a non-stick skillet or griddle, use an oil spray like Pam.
Pour some batter into the pan and cook on medium flame for 2 minutes and then flip. The entire pancake takes about 2-3 mins on each side.
I get three pancakes out of this recipe and I generally eat two at a time and save one for a snack later.
Egg-white and Chicken Scramble with Toast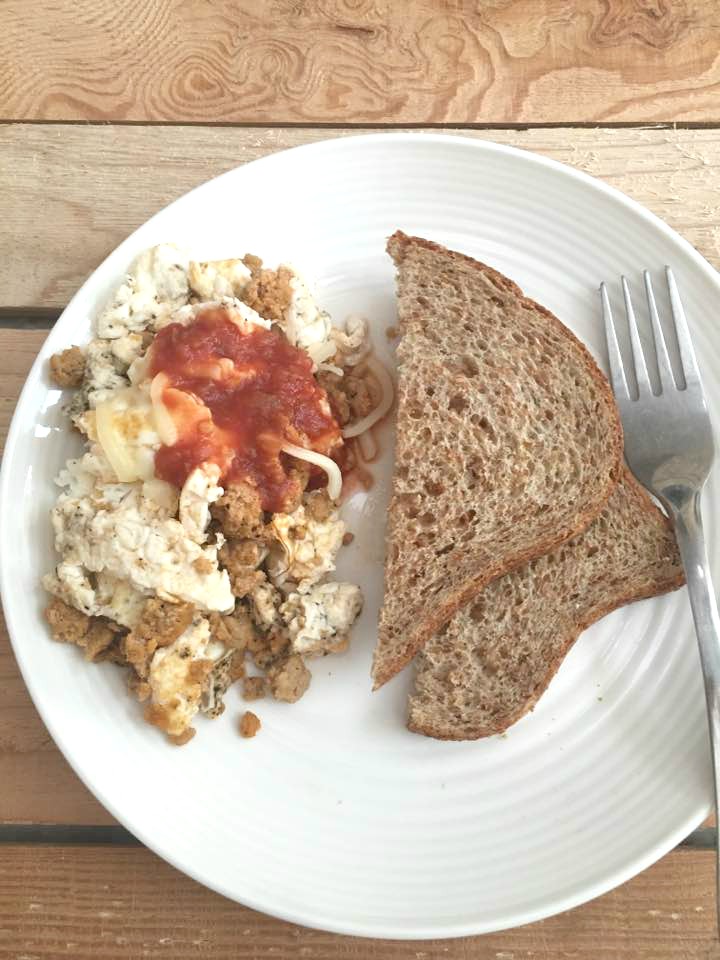 Egg White – ½ cup
Cooked Minced Chicken – ¼ cup
Salt – To Taste
Black Pepper – 1 tsp
Salsa – 2 tsp ( Storebought plain tomato, onion and chili salsa)
Shredded Cheese – 1 tsp
Wheat Bread Slice – 1
Oil Spray – As required
Directions
Toast the bread.
Heat a non-stick pan and use some oil spray.
Pour in egg whites and salt and pepper.
Cook for 2-3 minutes before adding the cooked chicken. ( I generally cook a big batch of minced chicken and keep in the fridge, so that I can use it in various meals at least for 2-3 days)
Cook everything for another 1-2 minutes.
Empty the pan on a plate and top with salsa and cheese.
Serve with the toast on the side.
Egg White Uttapams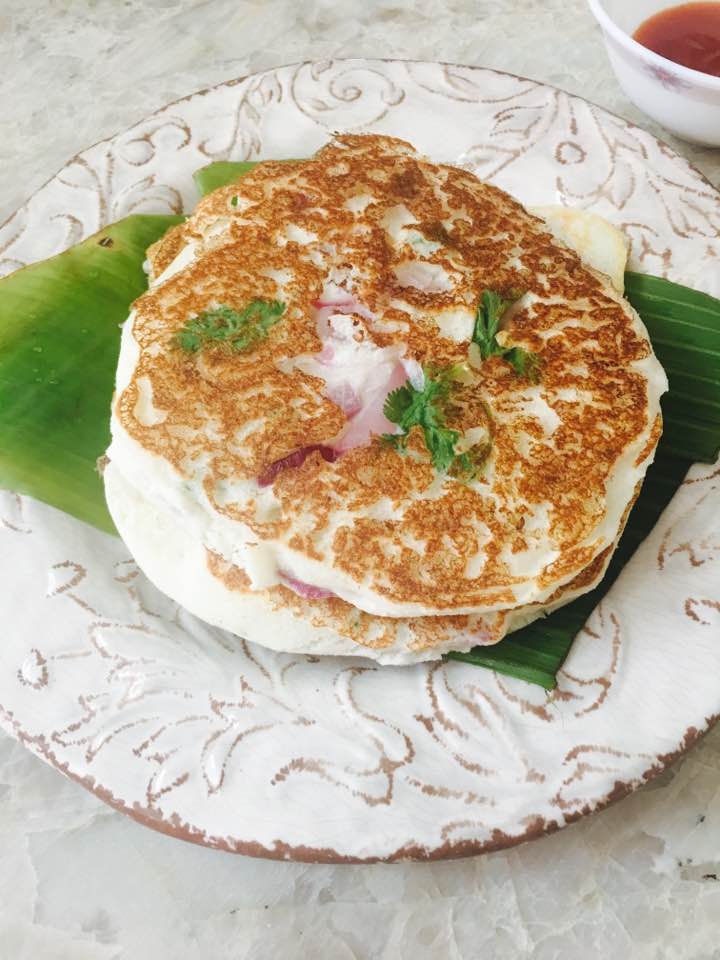 Uttapams are South Indian pancakes where the batter is made from lentils and rice. I buy the batter from the store and go for the one where they use brown rice and lentils.
Ingredients
Dosa Batter – ½ cup
Egg Whites – 1/2 cup
Chopped Onion – 1 tsp
Chopped Green Chilies – ½ tsp
Chopped Cilantro – 1 tbsp
Salt – To Taste
Oil Spray – As required
Directions
In a blender, blend together the dosa batter and the egg whites. Pour in a bowl.
Add the chopped onions, chilies and cilantro.
Add salt to taste.
On a non-stick skillet, use a little oil spray.
Pour half of the batter and cook for 2-3 minutes on either side.
Remove and serve with some ketchup or Sriracha.
Ricotta Cheese on Toast with Honey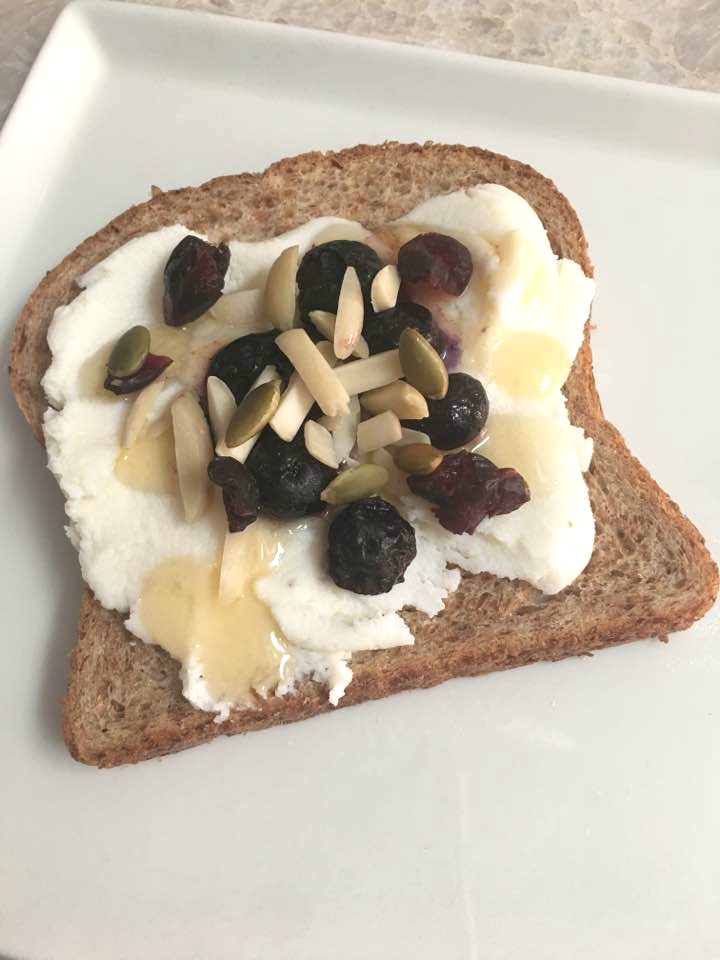 Ingredients
Low Fat Ricotta Cheese – ¼ cup
Honey – 1/2 tsp
Protein Powder – 2 tsp
Non-Fat Milk – 1 tsp
Blueberries – 3-4
Dried Cranberries and Pepitas – 1 tsp
Slivered Almonds – ½ tsp
Ezekiel Bread Slice – 1
Directions
Toast the bread.
In a bowl mix together ricotta cheese, protein powder and milk.
Spoon and spread the same on the toasted bread.
Throw the blueberries, cranberries, pepitas, and almonds on the toast.
Drizzle the honey and enjoy.
Ezekiel bread is made from sprouted grains and legumes and is higher in protein as compared to normal bread.
If you do not have access to Ricotta Cheese, homemade cottage cheese or chhena can be eaten too but make sure you use low-fat milk to make it.
Warm Bowl of Steel Cut Oats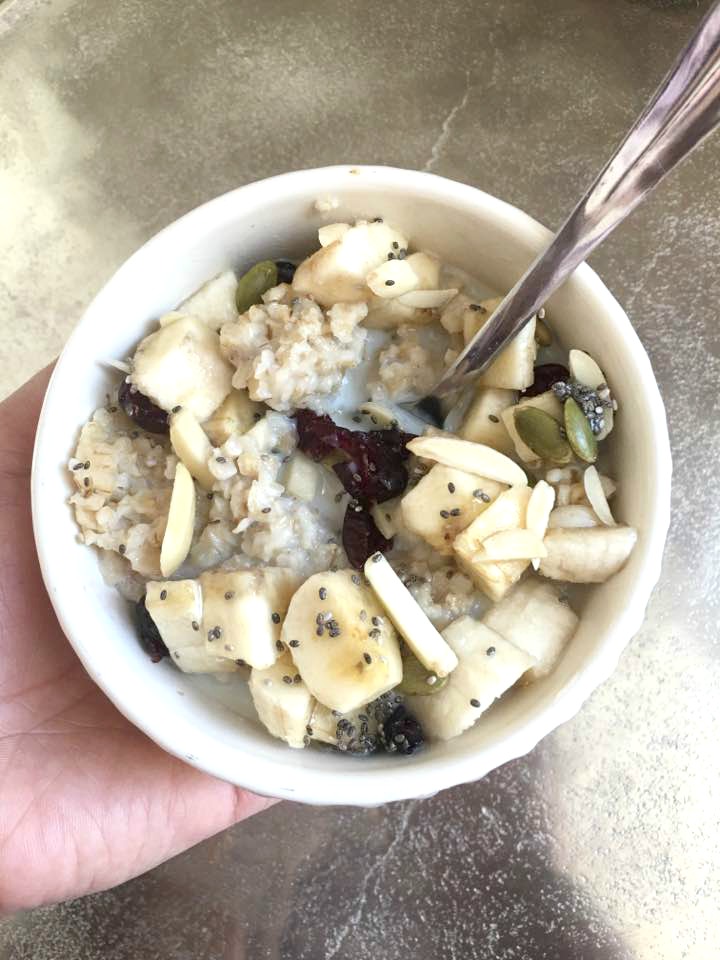 Ingredients
Cooked Steel Cut Oats – ½ cup
Unsweetened Soy Milk – ¾ cup
Cranberries and Pepitas – 1 tsp
Chia Seeds – 1tsp
Slivered Almonds – 1 tsp
Protein Powder – 1 tsp
Banana – ½, chopped
Directions
Warm the oats and milk together in the microwave for a minute.
Mix in the protein powder.
Add all the other ingredients on top.
Enjoy!
Ok coming to the protein powder, I use one from Trader Joes and you can see the NF below.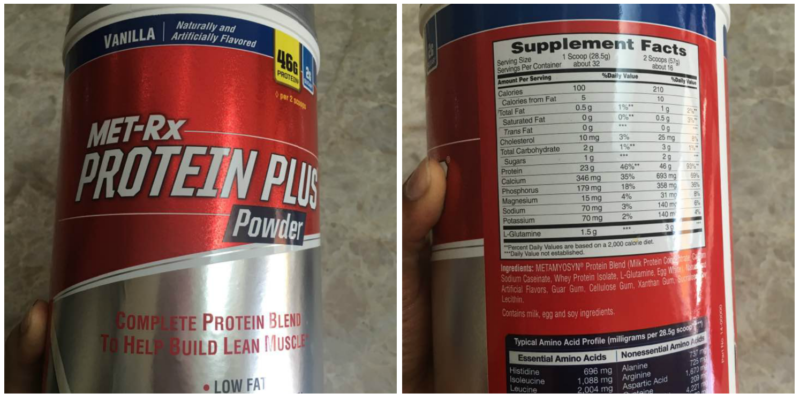 You may also like the recipes below:
2. Mixed Vegetable Soup from Scratch