Yum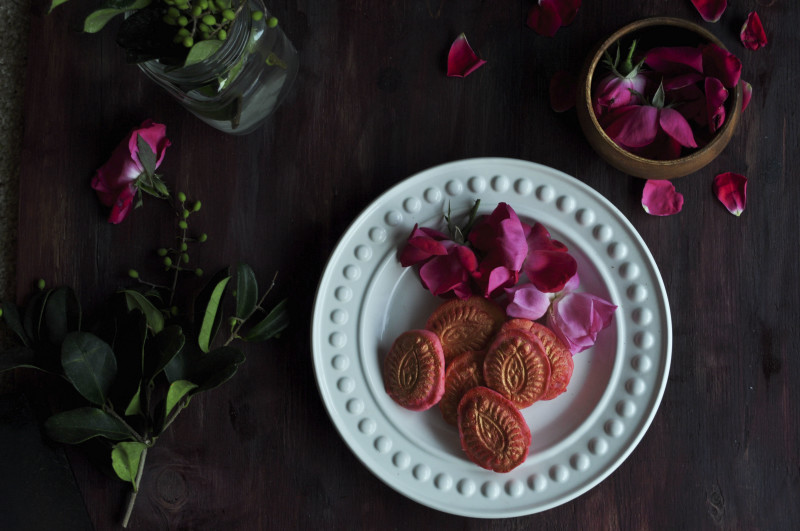 The Rose Flavored Bengali Sandesh and the story do NOT go together. But then I am going to tell my story. So please bear with me and if you do read the whole thing, please know that I am giving you a virtual hug right now. And also know that this Bengali Sandesh takes just 10 mins to make. So if you want to make a quick dessert, this is your recipe.
After we moved to the new house, Samrat finally got around to update the entertainment system which according to him was too old ( 3 years). So now we have a console and a few more things and 6-7 remotes. And the sad reality of my life is my husband travels extensively and I totally suck at understanding how these remotes work. And to add to that my day job requires me to constantly flick across Connected TV platforms. The day Sam is traveling and I am working from home, hell breaks lose! I know how to switch a few platforms and check what I have to but in the process, I end up trying my luck with one of the wrong remotes. And just as expected something would go wrong.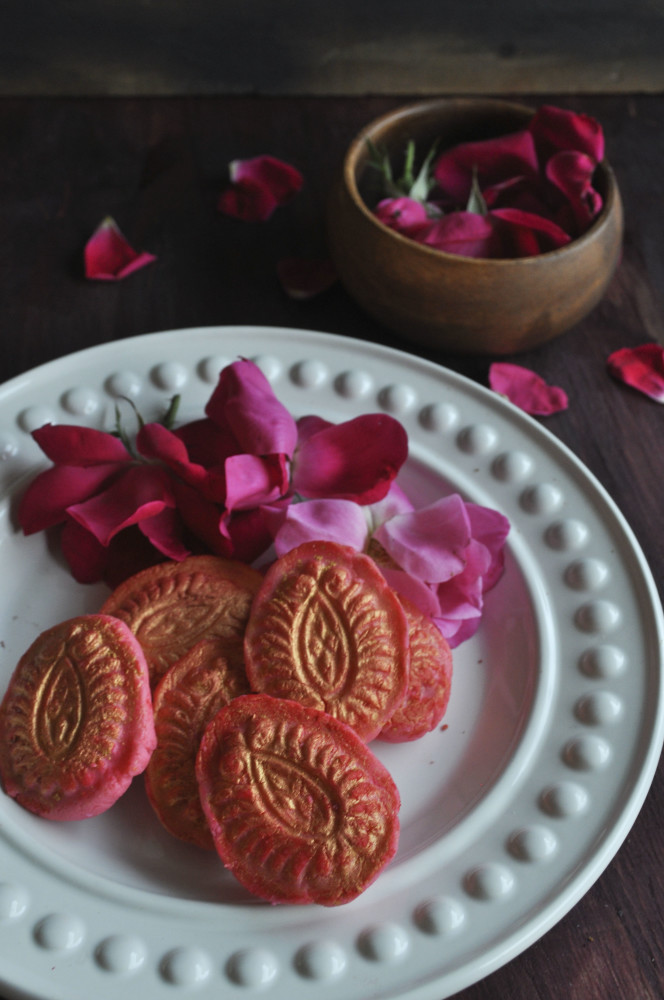 For example, the other day it was 12.15 am and I was just done checking something on Roku and was going to bed and suddenly I could hear " Tu Mera Main Teri", the Hindi number from my garden. I knew I had switched on the garden speakers inadvertently. And sure enough, I did not know how to turn those off. I was absolutely dreading that someone would call 911 and complain about it if I did not act immediately. I was nervous and knowing that Sam was on the East Coast. I did not dare to call him. Gungun is definitely more adept with things like "remotes" but she was fast asleep, so I could not wake her up either. So what do I do?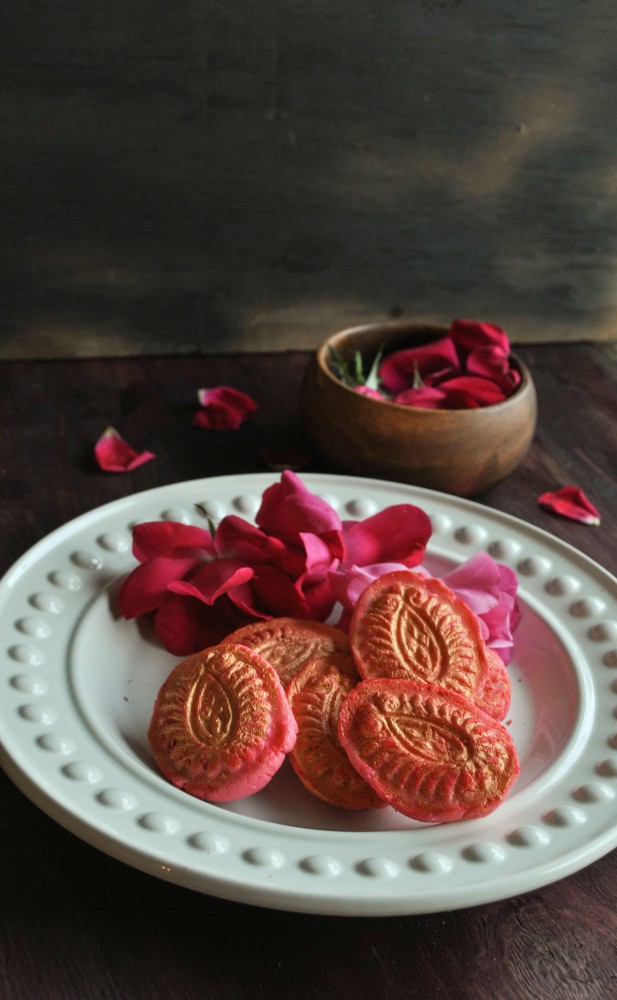 Thankfully, I don't know if it's the age but now I always retrace my steps and try and figure what I may have done wrong more objectively than before in times as such, so that's what I did and soon could find the concerned remote and turn the darn thing off. It kind of felt good that however, trivial the problem may have been but it did sure throw me off for a good 5-6 minutes. I was nervous, afraid, wet with sweat and anxiety struck. However, knowing that I had absolutely no help available forced me to rely on myself before anyone else. And at that time, I did succeed to think for myself.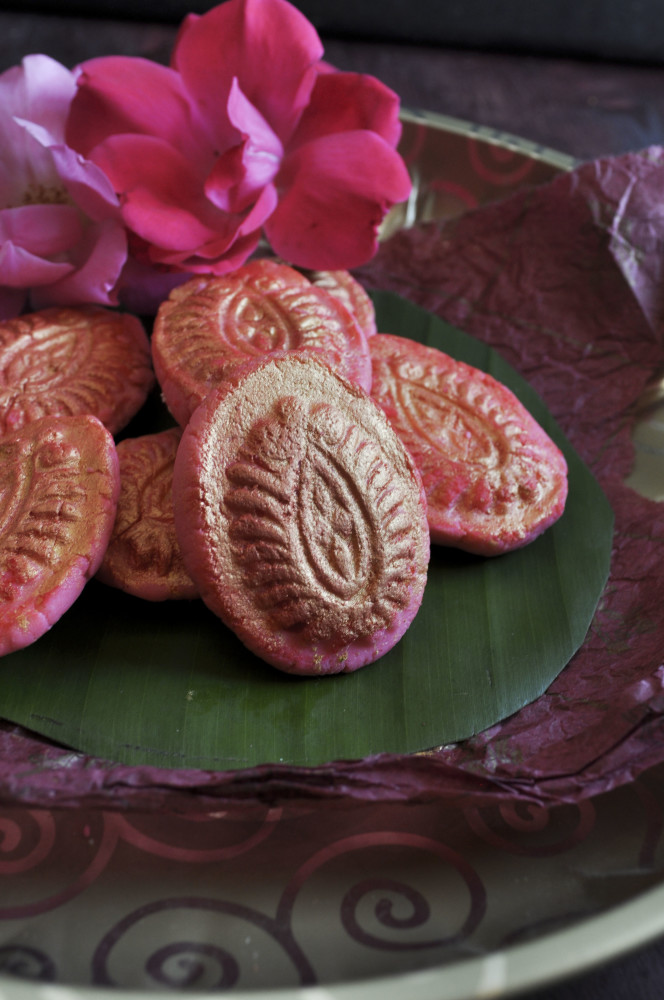 Ok and that very act deserves to be rewarded. So the reward was the Rose flavored Bengali Sandesh. Well, the pics, I did have them from before but I never blogged it. Finally, making them again and that too for a good cause is what got me to writing this post. These Bengali Sandesh are extremely easy especially with the hack I am throwing in for it. And the hack is the use of Mawa Powder. It makes your life so easy. In about
You may also like the following recipes:
Narkel Sandesh
Khirer Sandesh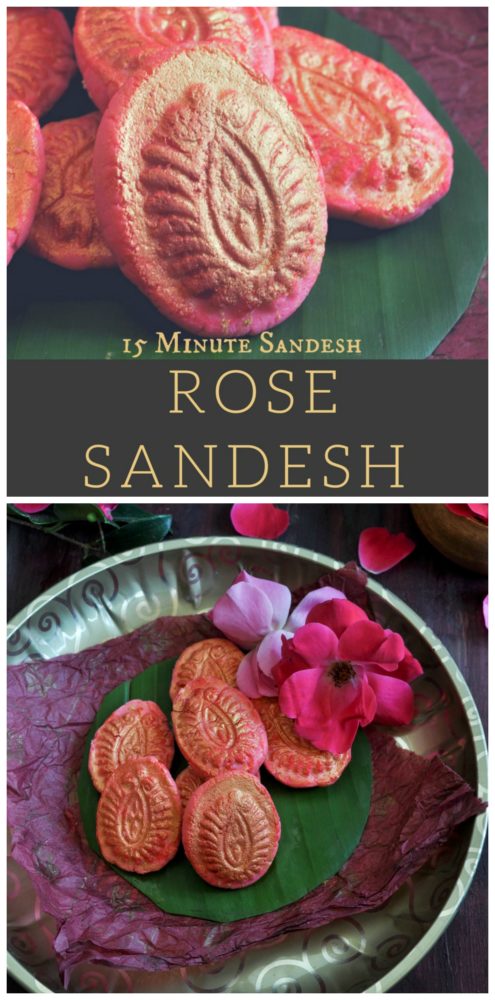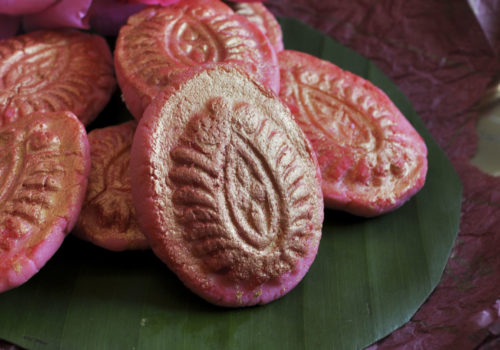 Bengali Sandesh - Rose Flavored
2017-06-05 01:23:29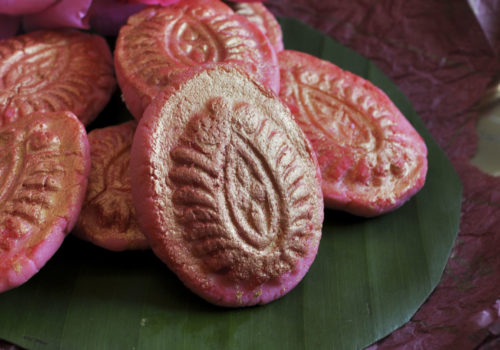 Serves 15
A really quick Bengali Sandesh using some semi-homemade hacks!
Nutrition Facts
Amount Per Serving
* Percent Daily Values are based on a 2,000 calorie diet. Your Daily Values may be higher or lower depending on your calorie needs.
Ingredients
Ricotta Cheese - 1/2 cup
Mawa Powder - 2 cup
Sugar - 11/2 cup
Cardamom Powder - 2 tsp
Rose Flavor - 1/2 tsp
Pink Color - 4 drops
Instructions
In a pan, mix together ricotta cheese and 1 cup of mawa powder (milk powder), cardamom powder and sugar. Mix together very well to make sure everything is incorporated well.
Now put the pan on the stove over medium flame in a non stick pan. Stir continuously. Cook for 7-8 minutes. Remove from heat.
The mixture will look very soft in consistency. Let it cool for 5 mins.
Now add the remaining 1 cup of mawa and mix it very well. The mixture should come together.
Add the pink color and rose essence and mix it well.
Now take golf ball sized dough and put it on mold to give it shape.
I have also used some gold dust to garnish but this is optional.
Notes
If you do not have sandesh molds, you could just use your hands to shape them.
My Friday Food Swings http://www.myfridayfoodswings.com/