Yum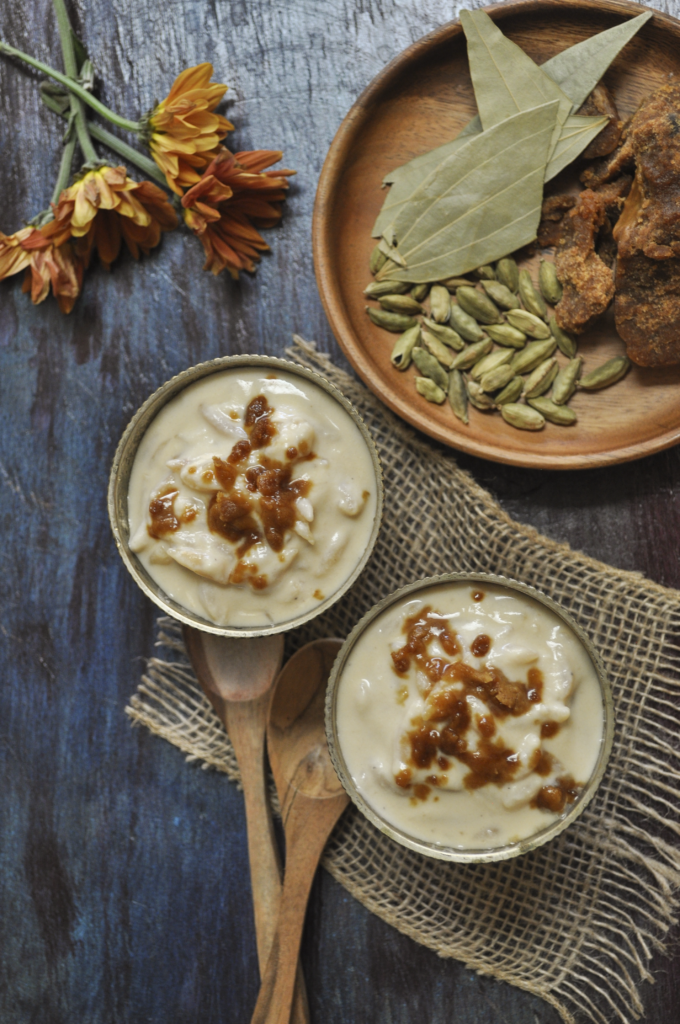 Choosi/Chushi/Chosi Pithe or Payesh! Ok, this may seem Greek to you. But this is what I have for you on New Years! Choosir Payesh is a traditional dessert from the part of India that I come from. And my Mom has cooked this. I had clicked the pics thinking I would blog the recipe soon but soon is never soon enough. So a very special dessert is my first post of 2018. Happy New Year! Let's begin!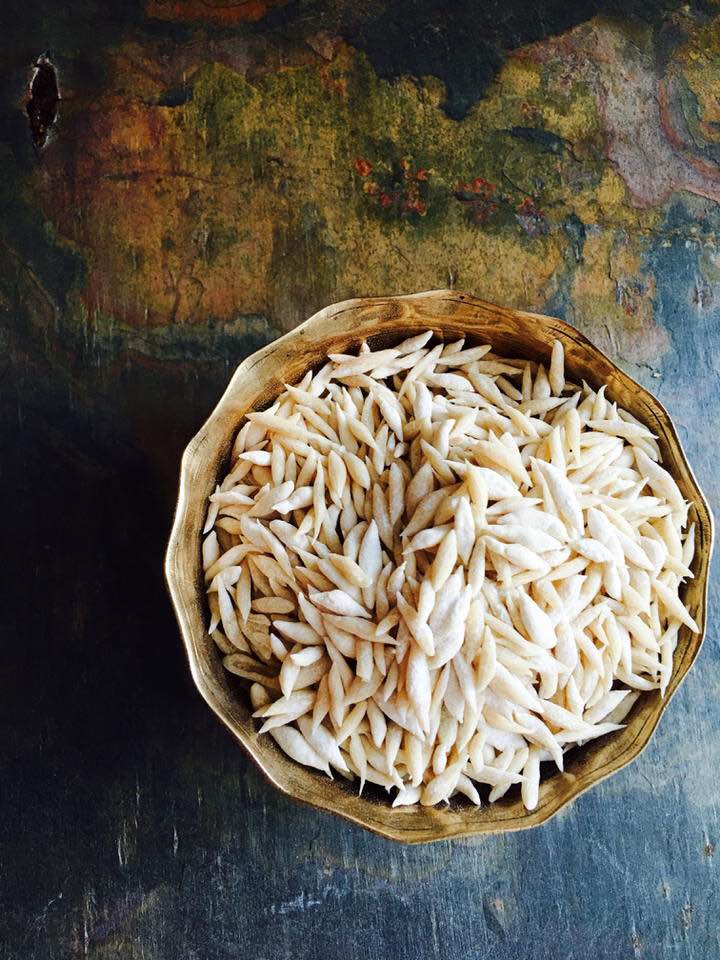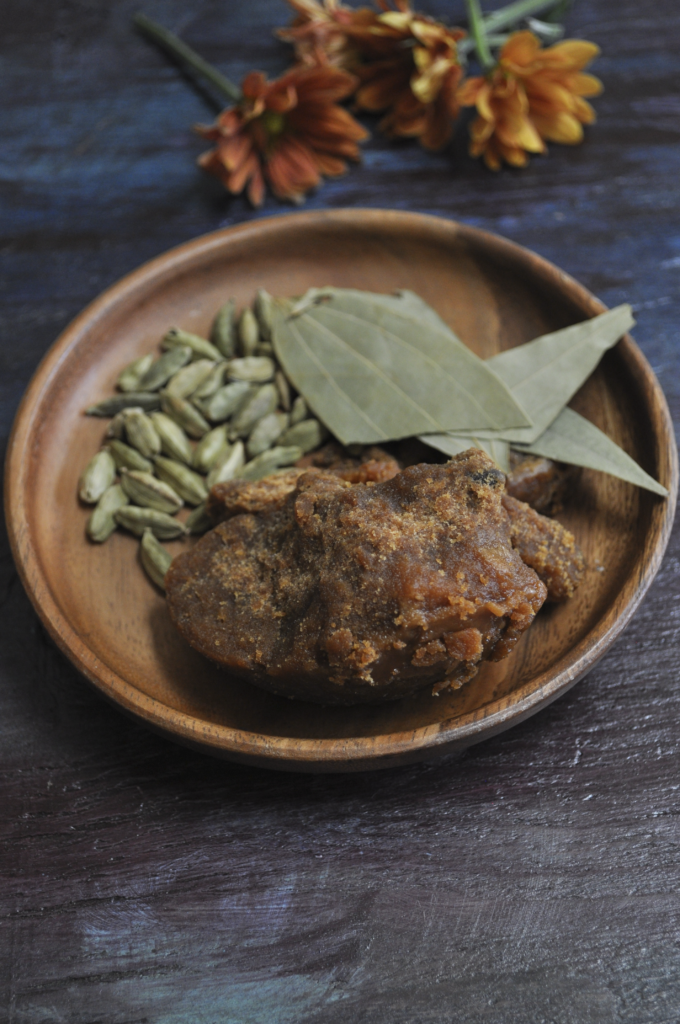 The first week of Jan is always buzzing with a lot of motivation all around to set everything right which has been wrong for centuries in your life. No, I have nothing against yearly resolutions and goals but they never worked for me personally. What works for me instead is setting micro-goals or daily goals. There's this little therapeutic exercise I do every morning. I wake up at 6 am on weekdays and the first thing I do is go to the kitchen and brew our morning tea. The two cups of water take about 5 mins to come to a boil and that is the time I reflect on my day and what I intend to accomplish. For example, I go over my work calendar on my phone and make a mental note of my schedule for the day, I tell myself I need to drink 6 glasses of water, I reiterate to myself that I need to stay away from the snacks at work, I prepare myself to be in the right frame of mind in the evening to hit the gym. I discipline myself to dedicate at least an hour to my blog and so on. I know you got the gist. Yes, such simple things are my daily goals. And having to constantly multi-task and manage a million things, this little activity helps me stay sane. Those 5-10 mins of my mental resetting get me ready to dive into the day and the maddening speed of life of the Silicon Valley. So small, slow and steady is my motto for this year and for the rest of the years of my life. What is your take on New Years Resolutions and Goals? Let me know!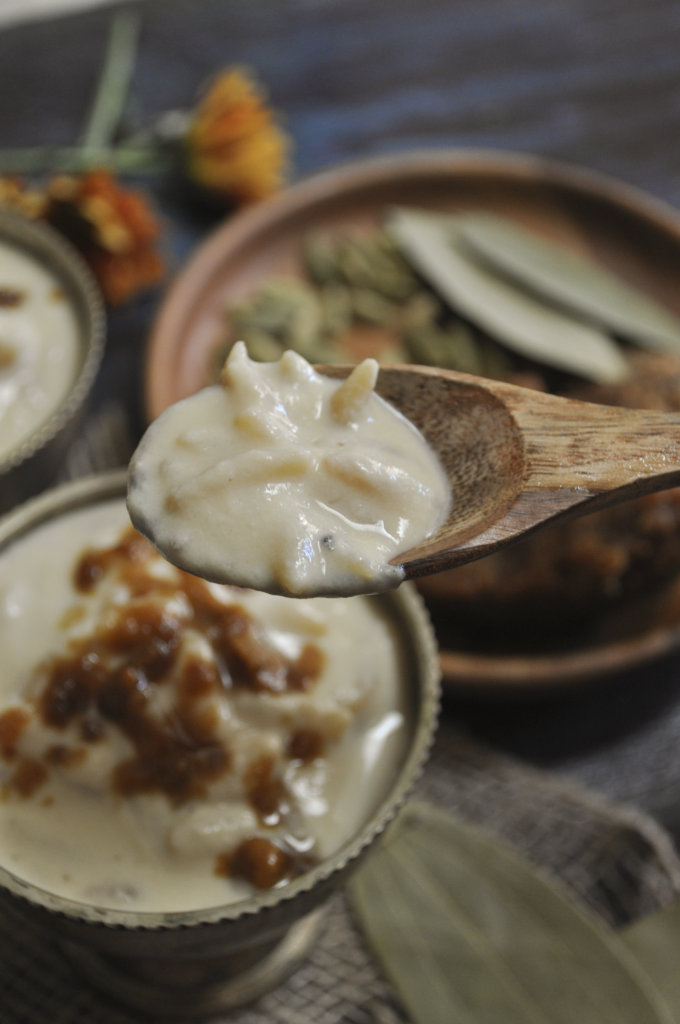 Now coming to the recipe, as I said this is a Bengali seasonal favorite. The Choosi is a kind of pasta that is made before you get to the final dish. It is exactly like the Orzo pasta. And this dessert is made using Patali Gur which is an offshoot of Nolen Gur and instead of being liquid like the latter, it is sold as solid discs of molasses. The date palm molasses, however, is just the sidekick here. The Choosi is the main player of the game, a tad high maintenance to say the list. Each grain of choosi is molded from a mixture of rice flour and all purpose flour (My Mom's recipe) individually using nothing but bare hands. And once it is done, it needs to be sun-dried for at least a couple of days. Or you can also bake it in the oven.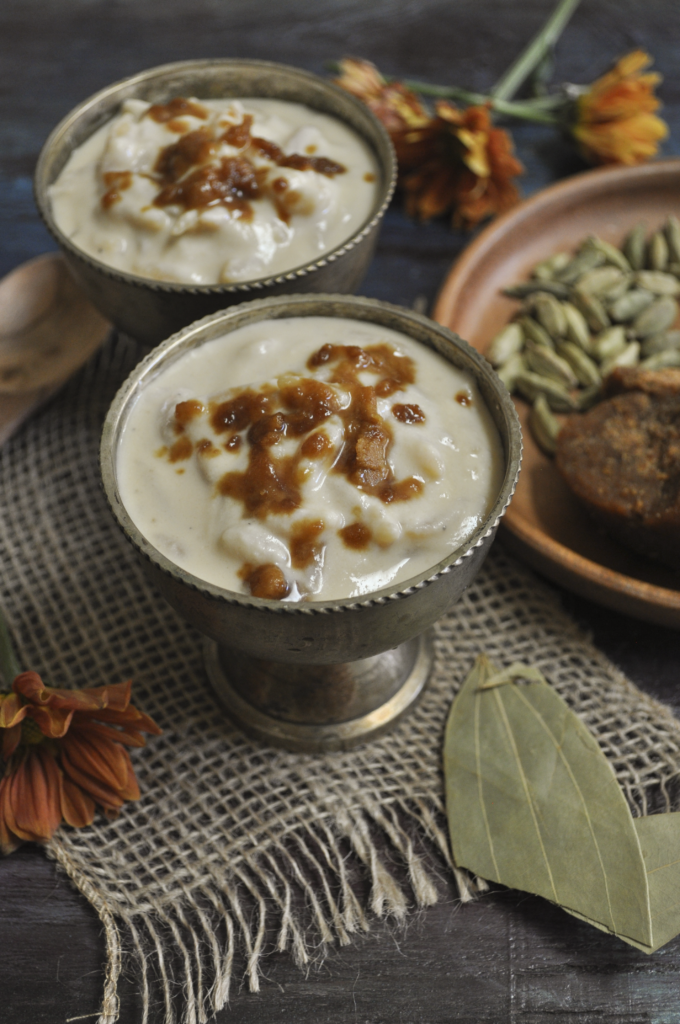 Now, reading the above you must know that I did not or rather do not have the time to go all nine yards on that. Maa made it and I noted down the exact recipe. So here it is my Maa's recipe of Choosir Payesh. Choosir/Chushir payesh is also known as Hathe Kata Semai. And Sankranti being around the corner it makes perfect sense to share the recipe now. Enjoy! And please stock up on Nolen/Patali Gur 🙂
You may also like the recipes below: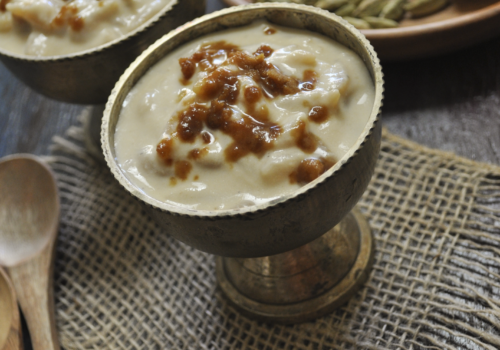 Choosi/Chushi Pithe
2018-01-05 14:18:14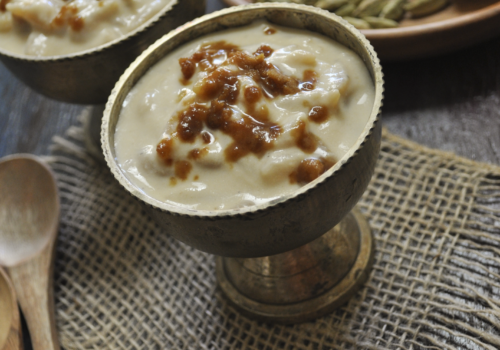 Serves 10
Choosi/Chushi Pithe is a traditional winter favorite for Bengalis. With generous usage of the very seasonal Nolen Gur and aided by an heirloom recipe, this is my way of kickstarting the new year.
Nutrition Facts
Amount Per Serving
* Percent Daily Values are based on a 2,000 calorie diet. Your Daily Values may be higher or lower depending on your calorie needs.
Ingredients
For the Pithe
Rice Flour – ½ cup
All Purpose Flour – ¾ cup
Oil – ½ tbsp.
Hot Water – ¼ cup + 2-3 tbsp
For the Payesh
Ghee – 3 tbsp
Milk – 1 liter
Bay Leaf – 1
Sugar – ½ cup
Cardamom – Few pods (optional)
Patali Gur (Date Palm Molasses) – 100 grams
For the Pithe
In a medium sized bowl, mix both the flours, add oil and mix well. Then add the water, the ¼ cup first and then a tbsp. at a time while kneading the dough. The dough should be pliable and smooth just like roti dough. So if needed adjust the amount of water if it looks too dry or add a tbsp. or so of flour if it looks too moist.
Now make small balls about half the size of a gold ball with the dough.
Take the dough ball between the palms of your hands and and try give it the elongated shape of a mini baguette.
Ping out a pea sized portion of the dough from it and again rub it between the palms of your hands to give it a shape of a grain which is portly and rotund in the middle ( kind of like me ☺) and tapered at the ends kind of like a short cut orzo pasta or a large grain of rice.
Continue doing this for the whole dough. Use flour on your hands during this procedure to prevent the dough from sticking. Also, use the flour while storing the chooshi pithes.
Once done, let the pithes dry in the sun for a good 2-3 hours for a couple of days. After they are sun dried you can store them in an airtight container for as long as six months. Alternatively you can also bake them at 300 degrees F for 20 mins.
For the Payesh
Take a pan over medium heat and add the ghee. Lightly roast the pithes till they look golden. Remove and set aside.
Bring the milk to a boil. Throw in the bay leaf as it is coming to a boil. Reduce the flame and let it reduce to ¾ of it's volume.
Add the sugar and mix it in and let the milk reduce further to about 1/3 of it's original volume. Keep stirring as it may burn.
Now add the pithe and let it cook for 10 mins. Turn off the stove and add the Patali Gur or Date Palm Molasses. It will gradually melt in the residual heat. Keep stirring to help the process.
Once the jaggery is melted, the payesh is ready to be served.
Notes
You can put some pounded cardamom pods in it before serving. However, this is optional
Never put the jaggery in the boiling milk as it may cause the milk to split.
My Friday Food Swings http://www.myfridayfoodswings.com/