Yum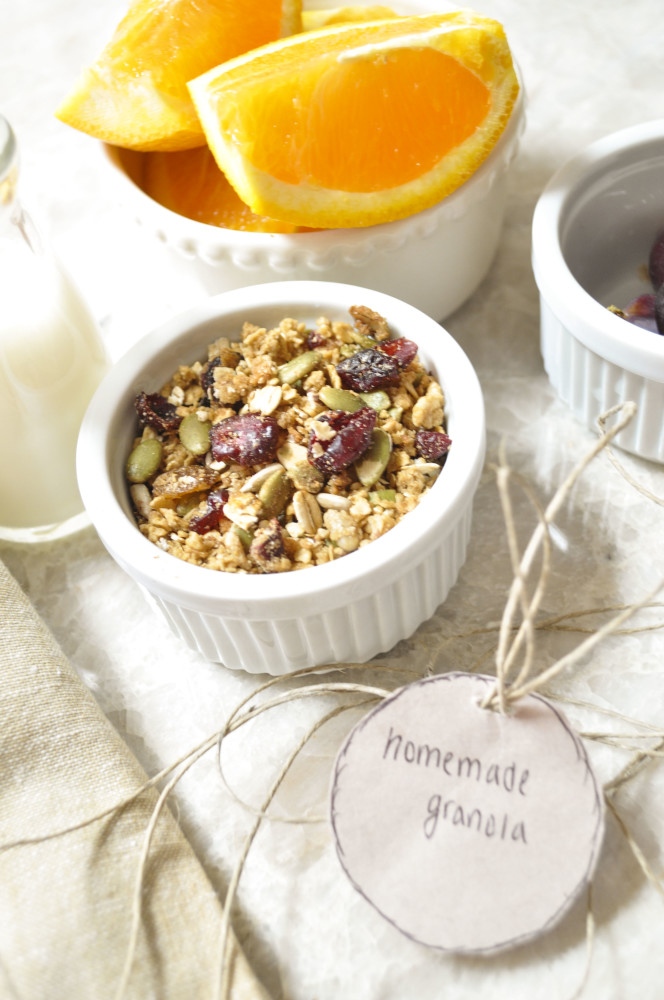 I vacillate between my imagined bliss of what an ideal Friday evening should be and what an ideal Saturday morning should be. And if you know me, you know that Friday evenings are super special to me and I have always been obsessed with them but lately after we have moved to the new house, my Saturday mornings are also becoming worth-fussing-over. Between Sam, and me we don't see eye-to-eye on our opinions of what a Friday evening should look like. As about Saturday mornings, Sam has no opinion about them at all coz, by the time he wakes up, it's close to noon.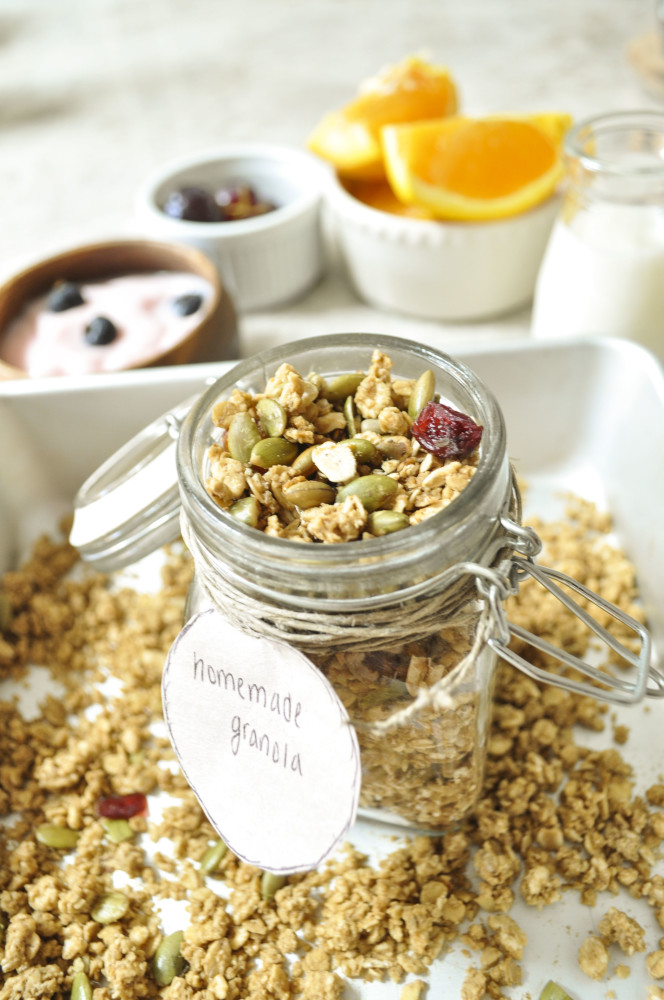 Sam, for the most part, is an out and out social animal. He loves to be surrounded by friends and we end up inviting people EVERY weekend. And I love to cook, so I end up cooking which means quite a bit of prep before and cleaning after follows. With everything else in life, now I feel extremely tired. I just long for quieter Friday evenings, maybe going somewhere good for dinner and then reading a book or watching a movie coiled up underneath the blanket next to the fireplace. I have also realized, that as much I am a social butterfly, I am equally a connoisseur of solitude. I need time to recharge and rejuvenate. And that does not happen entertaining or being entertained.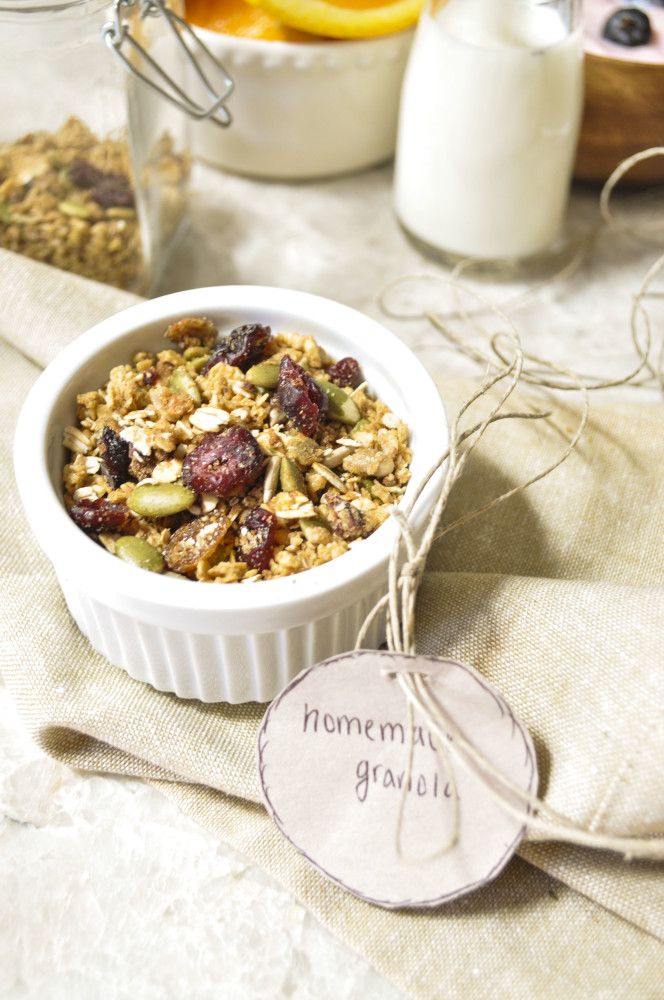 If Fridays are all about eating a quiet dinner, my ideal Saturday mornings involve whipping up a wholesome and deliciously fragrant family style breakfast with tons of coffee and fresh fruit on the side. Well, I would love it be so. Now the situation is such that after guests leave in the wee hours of Saturday morning, I get the dishwasher going (don't like waking up to a sink full of dirty dishes, blame my OCD for that) and then tidy up a bit and then go to bed. Naturally, I need my minimum 6 hours of sleep, which means I wake up at 11 am. And I wake up tired and end up having just tea and a few crackers for breakfast. Lunch is generally leftovers from the previous night and for dinner, we would be ordering from any neighborhood restaurant. And I so hope Sam reads this blog to know just how much I hate this.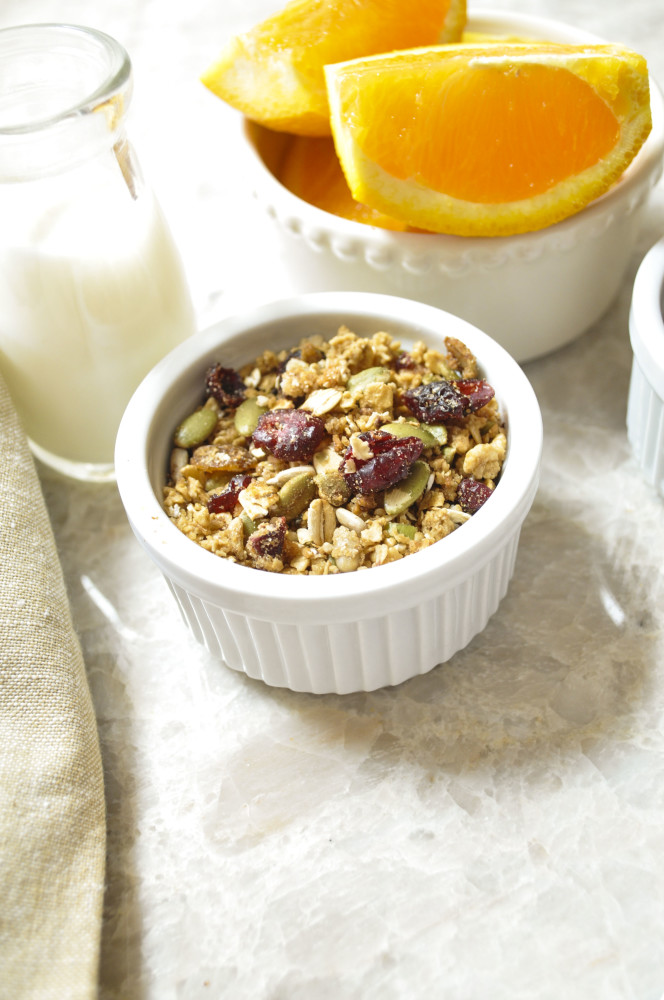 We have a beautiful kitchen now with golden sunlight pouring in from all sides. It is such a joy to cook in this kitchen and enjoy something just within the family. Our family is just 3 people and with my daughter having turned thirteen last week, I know there are not many years before our nest becomes empty.
I am so tempted to shut myself off from everything every now and then and live an archaically domesticated life with minimal avenues for prodigality.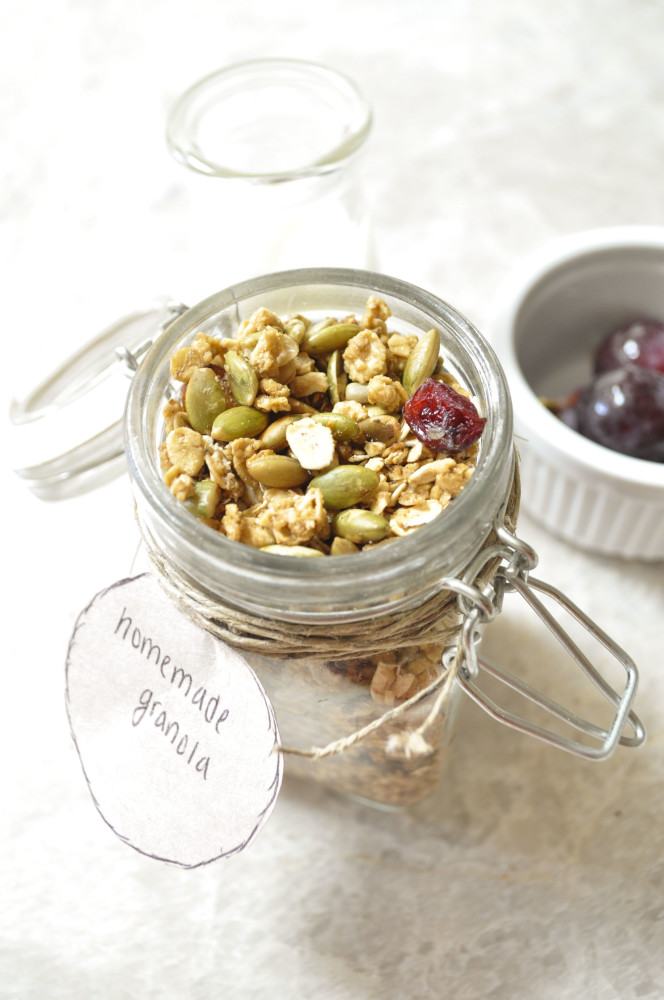 I know some of you will know what I am talking about; it's a bane of living an overtly connected and formulated existence.
If you have made so far reading through my rant, let me talk about the granola now. I love granola. I love exploring the different textures in my mouth. And yogurt and granola with a little bit of fruit are an indulgent breakfast in my books. I even top regular steel cut oats with granola just to play with the texture. So I decided to make granola this weekend. Easy, crunchy and delicious and leaves the house smelling warm, inviting and loved.
You may also love the recipes below:
Honey, Peach, Blueberry and Yogurt Cake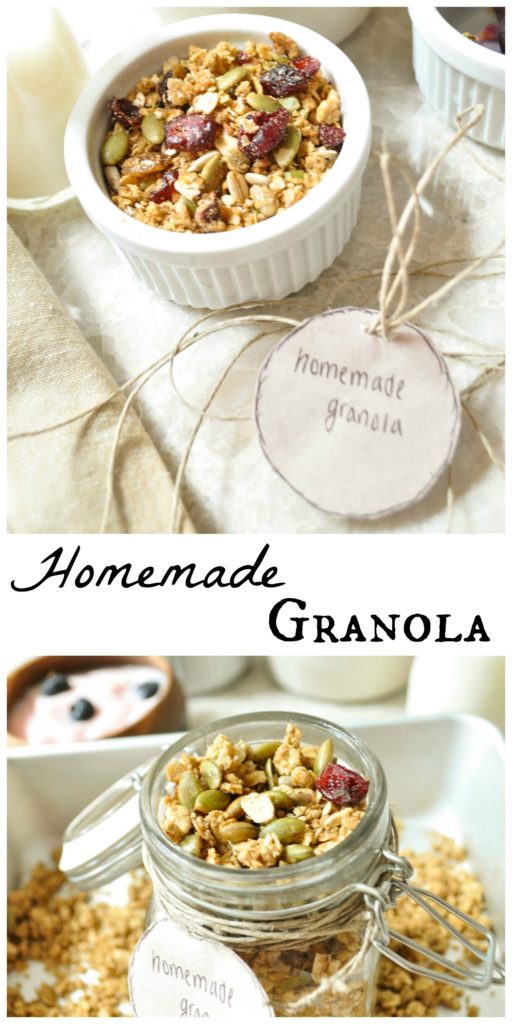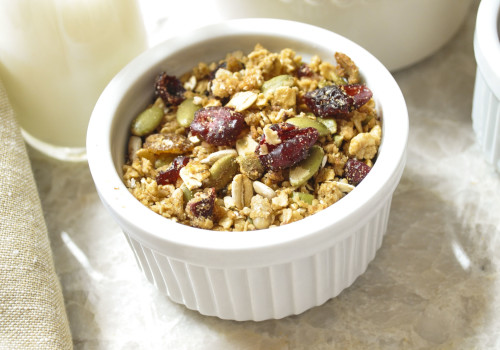 Homemade Granola
2017-04-11 12:22:35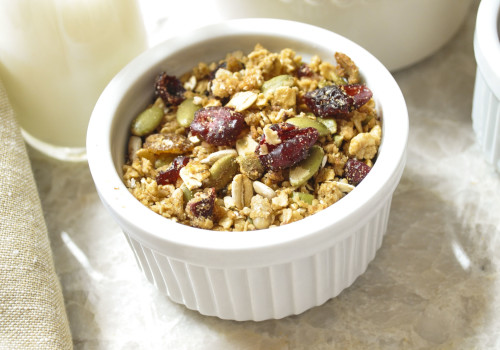 Serves 6
This granola is easy, healthy and delicious and I love it as it leaves the house smelling warm, inviting and nurtured.
Nutrition Facts
Amount Per Serving
* Percent Daily Values are based on a 2,000 calorie diet. Your Daily Values may be higher or lower depending on your calorie needs.
Ingredients
Rolled Oats – 2 cups
Slivered Almonds – ½ cup
Pepitas – ½ cup
Melon seeds – ¼ cup
Dark Chocolate Chips – ¼ cup
White Chocolate chips – ¼ cup
Dried Cranberries – ¼ cup
Golden Raisins – ¼ cup
Cinnamon – 1 tsp
Maple Syrup – ¼ cup
Honey – ¼ cup
Butter – 2 tbsp
Vegetable Oil – 1 tbsp
Instructions
Preheat oven to 350 degrees F.
Mix everything together in a large bowl except the dark and white chocolate chips, cranberries and raisins. Work on it with your hands and mix everything well.
On a sheet pan lined with parchment, place the mixture and bake for 20 mins.
Remove the pan and stir everything and bake for another 10 mins.
Take out from the oven and mix the chocolate chips. They will melt a little and form clusters, which tastes amazing.
Add the cranberries and raisins. Mix everything together.
Store in an air-tight container.
My Friday Food Swings http://www.myfridayfoodswings.com/