Yum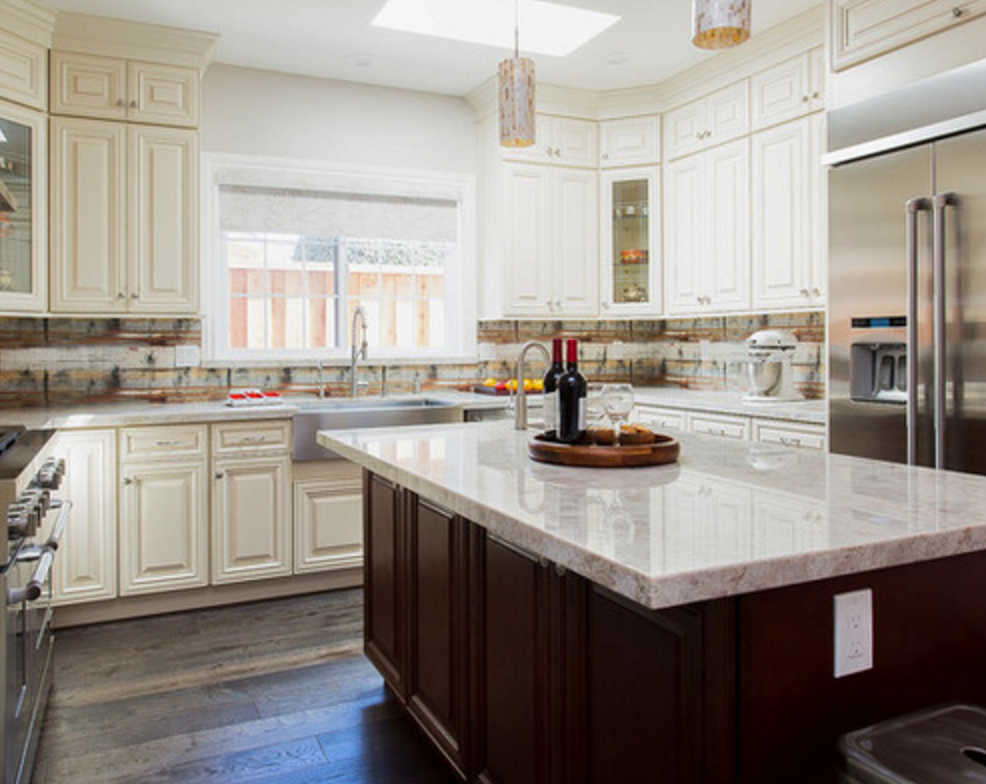 My kitchen remodel story! Oh My God, where do I even begin? The kitchen in the new house is a dream come true. It is no secret that I spend a lot of time in the kitchen. I am a foodie and food blogger. And the hearth is where my heart resides.
S,o for those of you who don't know, Sam and I embarked on a journey last year, which turned out to be the most memorable one for us so far. We decided to completely tear down our existing 3-bed room 2-bath house and build the house of our dreams. Today when I am sitting and writing this blog it feels surreal. So much has gone into this project; sometimes I feel that I have lived 10 years in this one year. And today I would say 80% of the house turned out what I wanted it to be. Yes, the 20% could have been better but that margin of error remains everywhere. Today I will share with you, my kitchen remodel story.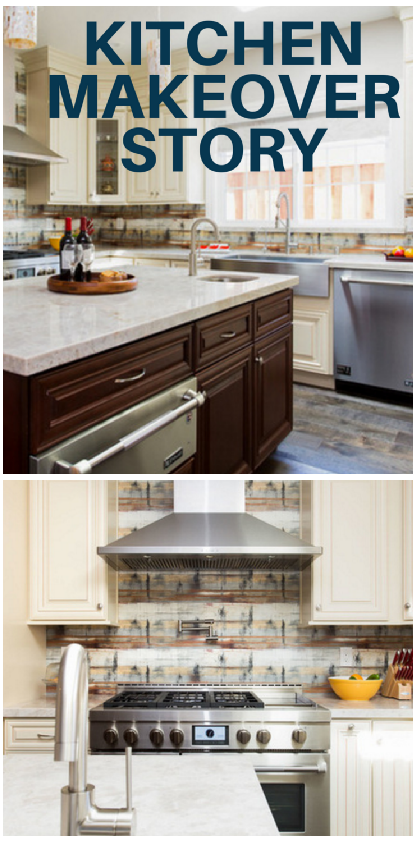 In my last 1300 sq ft house, the kitchen I had could have been best termed as a kitchenette, something like you see in hotels. I did have a 4 burner stove but it was an electric coil cooktop. I had bare minimal cabinet space and no pantry. I had to store a fair amount of my kitchen essentials on storage racks in the garage. And when we bought the house, Samrat was very unhappy about the kitchen and we kept on planning to reconstruct it. And that was the seed thought which finally gave shape to the entire house reconstruction project. I do not have many pictures of the old kitchen. Here's one where you can see barely the stove and my mom cooking. And the second one is one where I was teaching something to G's friends when they came home for her 12th birthday. You will get some idea though as to how small of a kitchen it was. I did have a white old refrigerator, and an oven and microwave. But that was it.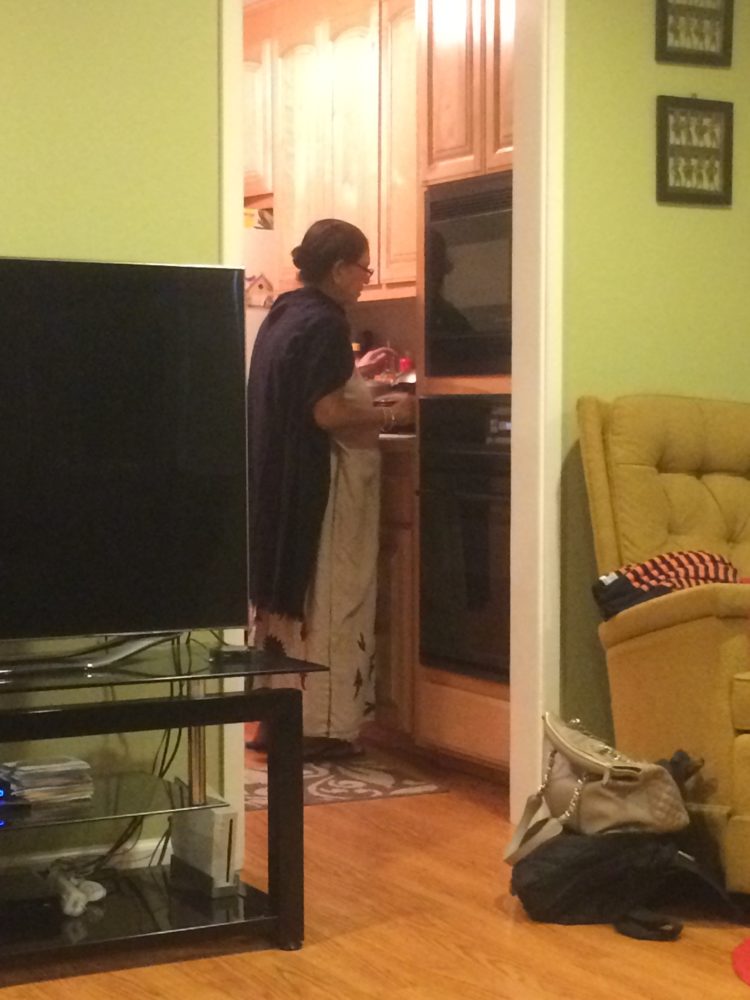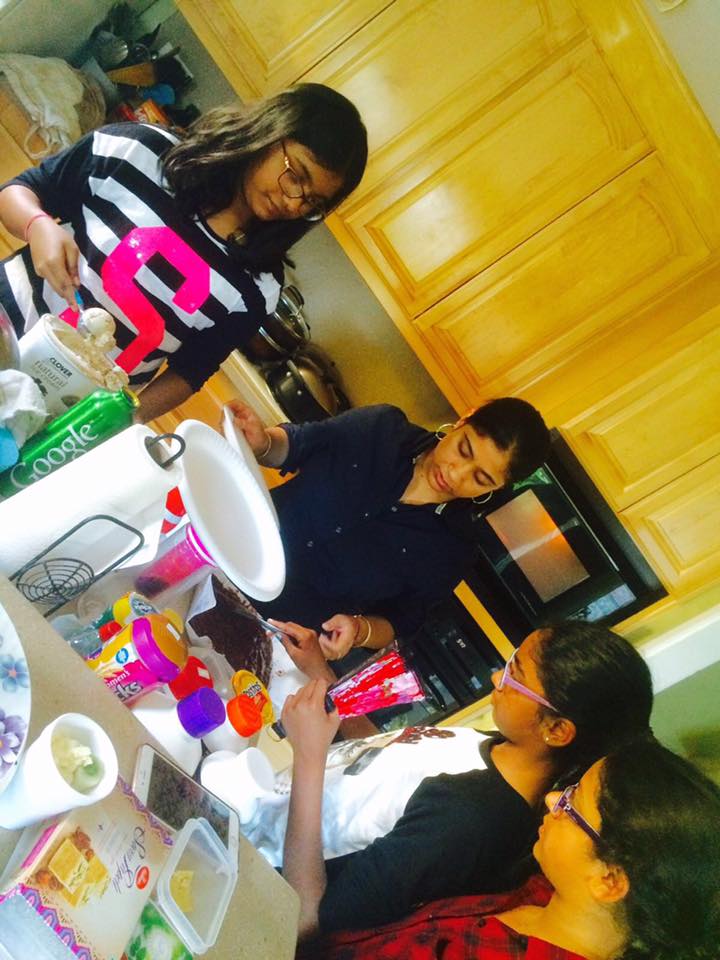 Now coming to the new kitchen where do I even begin. Our house is now 2400 sq ft in total. My kitchen is about 15" by 11" and the island is about 6" by 3". The backsplash is where I will begin because it is my absolute favorite. We kept doing the rounds of stores and spent a lot of time online but I just could not decide on anything. I did not want the conventional subway tiles, which my contractor was suggesting. We were looking for natural stones and had even decided on something when suddenly the guy at the cash register got this one out from the back of the store. I absolutely gave out a cry of surprise and joy standing there and embarrassed my poor husband. This one looks hand painted and had hues of gray, white, orange and brown. Since I had gone for dark hardwood floors, white cabinetry, and stainless steel appliances I knew this backsplash would be perfect. However, choosing a random piece of tile to really see it wrapped on the walls is a different ball game altogether. And trust me, I was losing sleep thinking of how everything would tie in. God has been kind and today I have random people who have seen pictures of my kitchen complimenting on the back splash.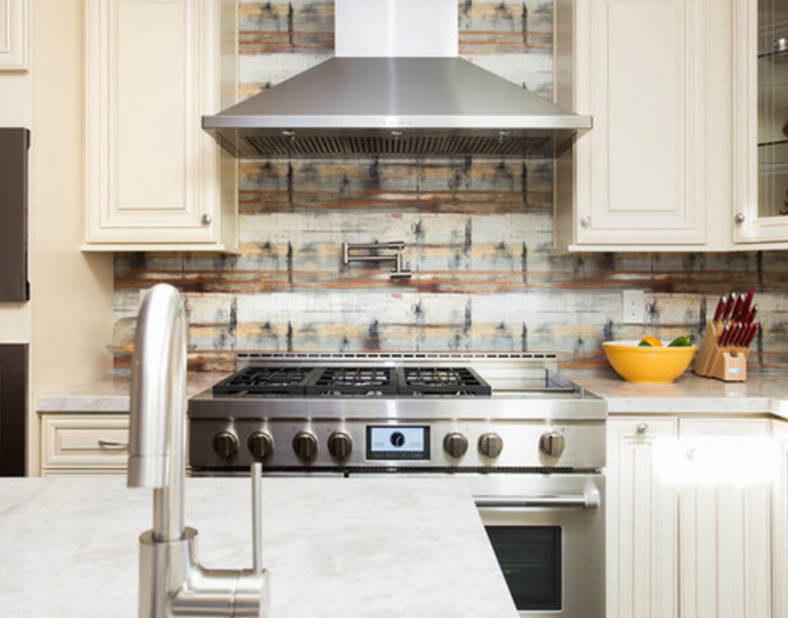 The cabinets you see here are custom made so that they go all the way to the ceiling. I had a hard time choosing between gray and white cabinets. The gray was very modern in look and appearance but I was not sure if I wanted to go all modern. Sam is a civil engineer by training and had worked closely with our architect in designing the ceiling progression throughout the house. This is so because I wanted an industrial feel mixed in with a distressed, old world yet sophisticated charm. And my kitchen had to thrive in that vibe! (Oh My God, I don't know if my words even make any sense).In a nutshell, this very style in mind made me opt for the white cabinetry with a fair amount of detailing to throw in that old world feel. And white also helps to add to the feeling of space.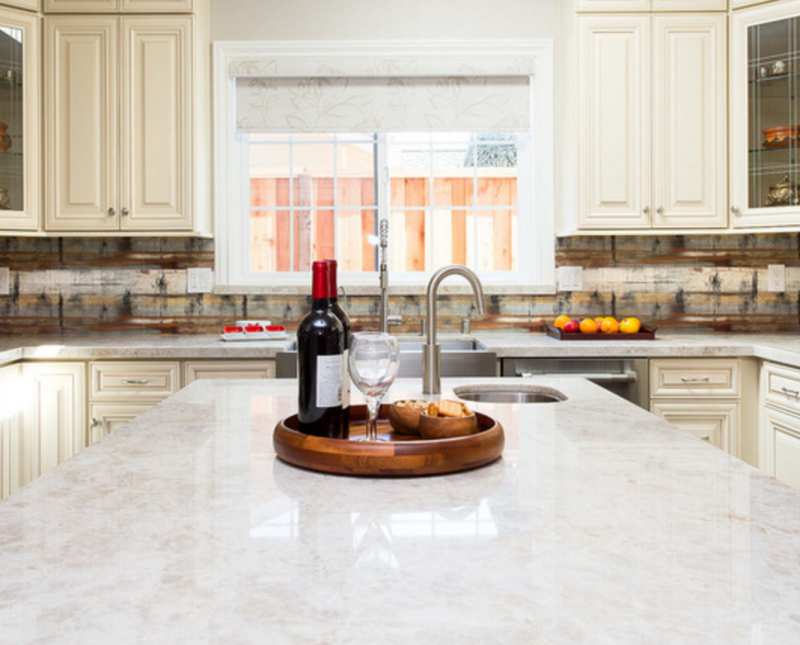 Coming to the appliances, my dear husband left no stone unturned to make sure I was happy. We went in for Jenn-air appliances. Jenn-air is the premium luxury brand of Whirlpool and has commercial-grade, state-of-the-art features. We have a 48-inch built-in side-by-side refrigerator with water and ice dispenser. It's spacious and the stainless steel finish is absolutely beautiful. We have a large commercial-style gas range with two 20,000 BTU stacked burners giving the power for high-heat cooking with a high-performance chrome finished griddle on the side. It has two built-in convection ovens, one being smaller helps me cook small batches of food. And we have six different convection cooking modes like bake, roast, broil distributing heat evenly and thoroughly, for beautifully consistent results. This piece of equipment is my absolute luxury and I love cooking on this cooktop.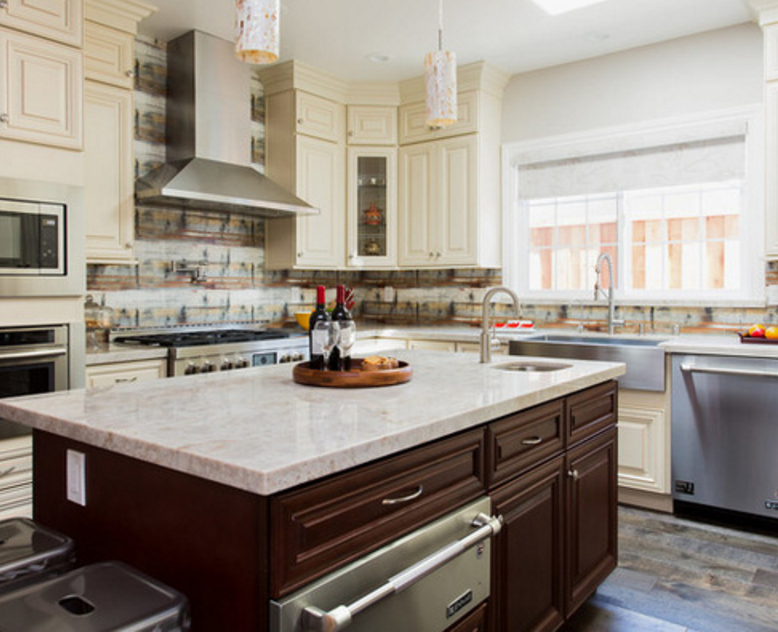 I also have a built in steam oven and microwave. The 24-inch wall steam oven uses steam to preserve nutrients in vegetables and tenderness in meats, and convection for evenly-baked pastries and roasts. Use steam and convection together for food that's tender inside and roasted or crisped outside. And I have a 24-inch built-in microwave.
And last but not the least I have a warming drawer. This 30-inch warming drawer comes so handy when I am entertaining. You cook and keep everything here and I am saved from the additional trouble of heating things up before serving. It offers an array of options for cooking and entertaining and is a convenient alternative to an oven for bread proofing, slow-roasting, plate-warming and keeping completed dishes warm before serving.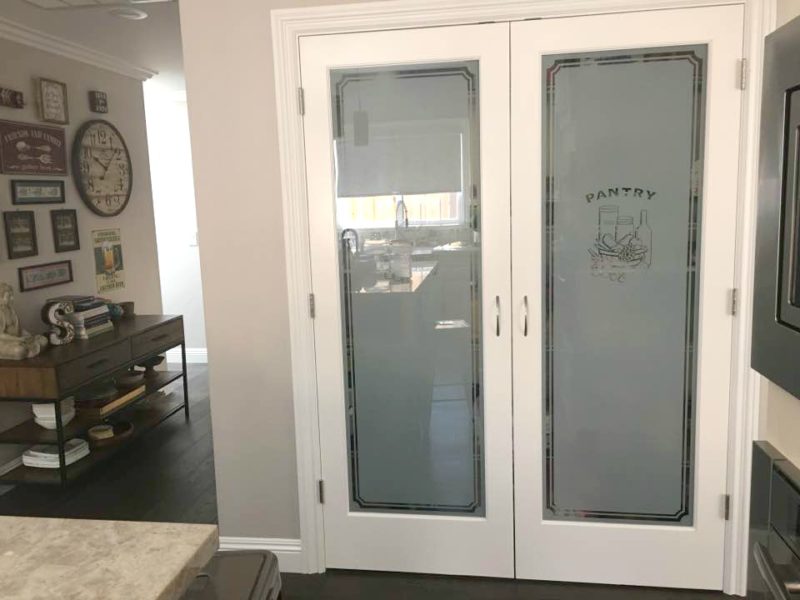 All my appliances are part of Jenn-air's Euro style suite and perfectly match the theme going on all through the house. However, the cutest feature in my kitchen is the pot filler, that's a little faucet right above the range from where water could be directly added to pots on the stove. This is my most favorite one and I, in fact, had to coax my architect to add it. He was not sure whether the city would approve it but finally, it got added.
Besides these, among a few other notable things in the kitchen is my farmhouse stainless steel sink. It is so classy and so beautiful. We also have a built-in Trifecta dishwasher, which is absolutely silent and can be loaded anytime of the day or night without having anyone constantly complain about the noise. So it's a huge relief for me.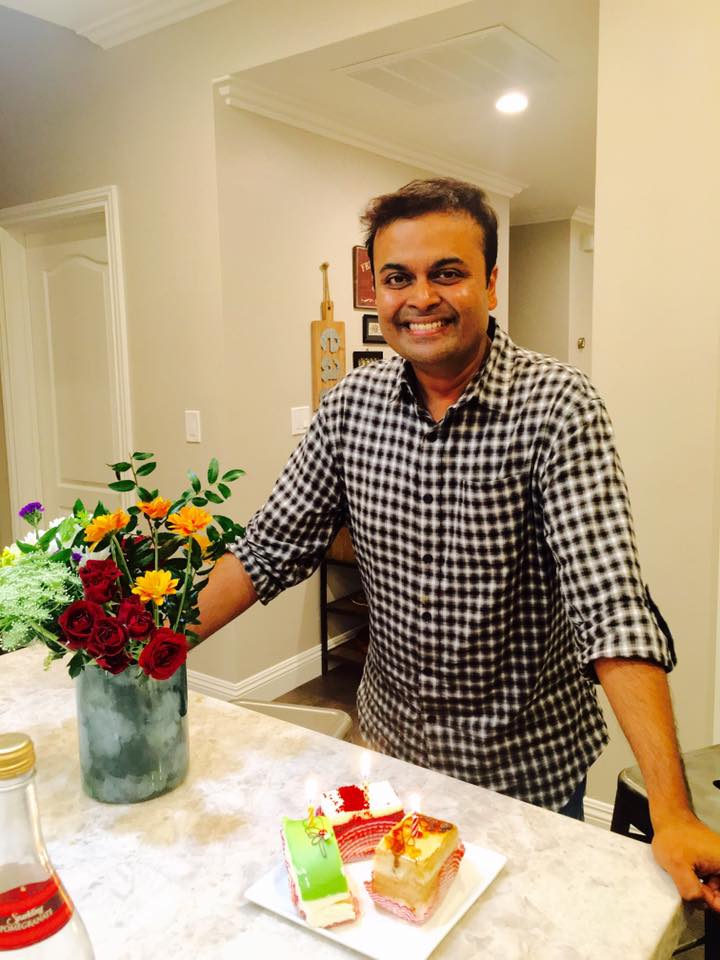 I don't know if it counts as a feature but I have a gorgeous and huge quartzite island. When I had gone to the store to look for countertop options, I was absolutely blown away seeing the options. Large, in fact, humongous slabs of all natural stone flown in from different parts of the world. Their grains and stains or whatever else you call them left me mesmerized. This particular piece is all natural quartzite, which is scratch and stain resistant and absolutely shines when paired with dark colored flooring.
Also, I have a fair sized pantry now on the wall opposite to the kitchen. I have another set of shelves just to house my food blogging essentials. And lastly, I have a huge skylight and a huge window over the sink. So there is loads of sunlight and golden energy coming in from every corner. And that is what makes my kitchen a happy place.
In this post, I have not gone into any details. Rather it's just a tour of my kitchen. If you have any questions, I will be happy to answer those for you.
You may also like my three recent recipe posts: