Yum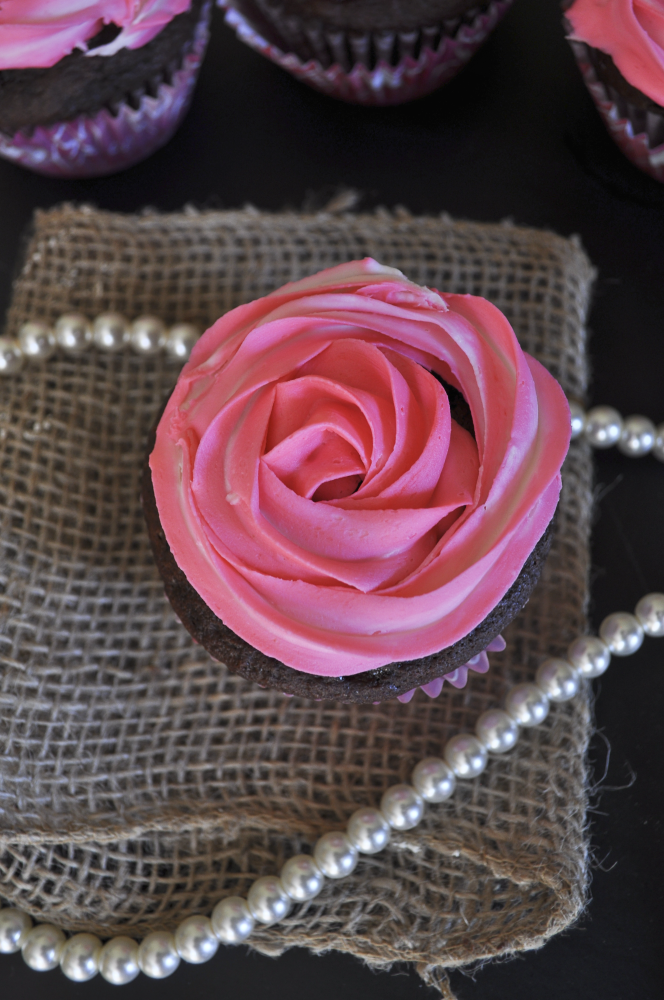 We are almost half way through summer vacation and this summer has not been fun for my little dame. We have the house reconstruction project going on and it's taking away every ounce of our energy. It's S's dream project and to some extent mine too, but honestly, I never dared to dream such a thing just for the fact that moves scare me big time. I would have sleepless nights at the thought of a move. But my destiny has been such that we have been required to move every 2-3 years especially post marriage and kudos to my man to have lived through my emotional upheavals during them.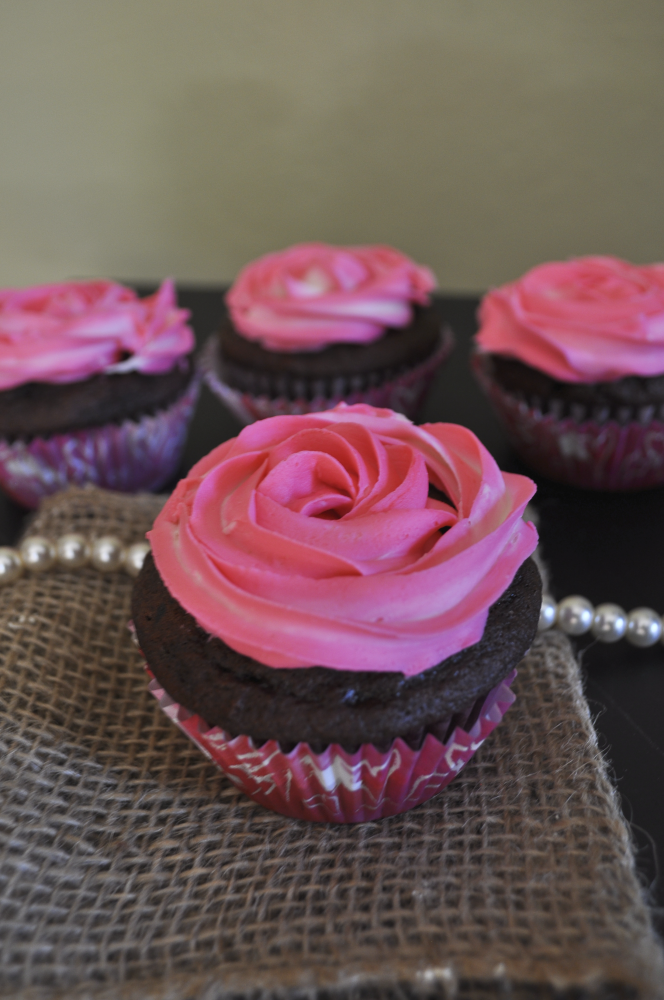 So currently we have vacated our house and are living in a one-bedroom apartment. More than half my stuff has been parked in a self-storage unit. G has been very co-operative with us but somewhere I feel extremely guilty for not being able to make the summer any better for her. She has been attending a daylong competitive math camp and believe it or not, she likes it. I am profusely thanking my lucky stars for this.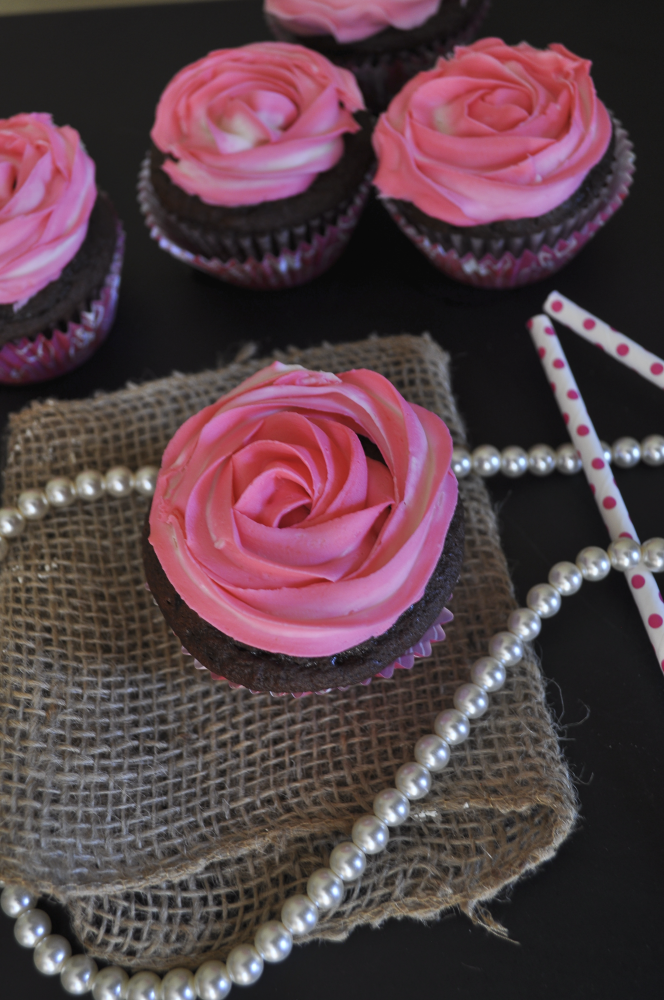 Some of you may know that my junior is an avid baking enthusiast. More than baking she loves frosting and decorating cakes or cookies. And with all the stress that I am currently enduring, I am really in no state of mind to sit and decorate a cake with her. So I started spending some energy towards diverting her attention towards cupcakes. And who does not love cupcakes? I have an excessively servile sweet tooth, so cupcakes are something I often conscientiously indulge in rather than reaching out for a big slice of a fancy multi-layered cake and then have trouble stopping myself from eating the whole thing. And if mini cupcakes are around, then, that's even better.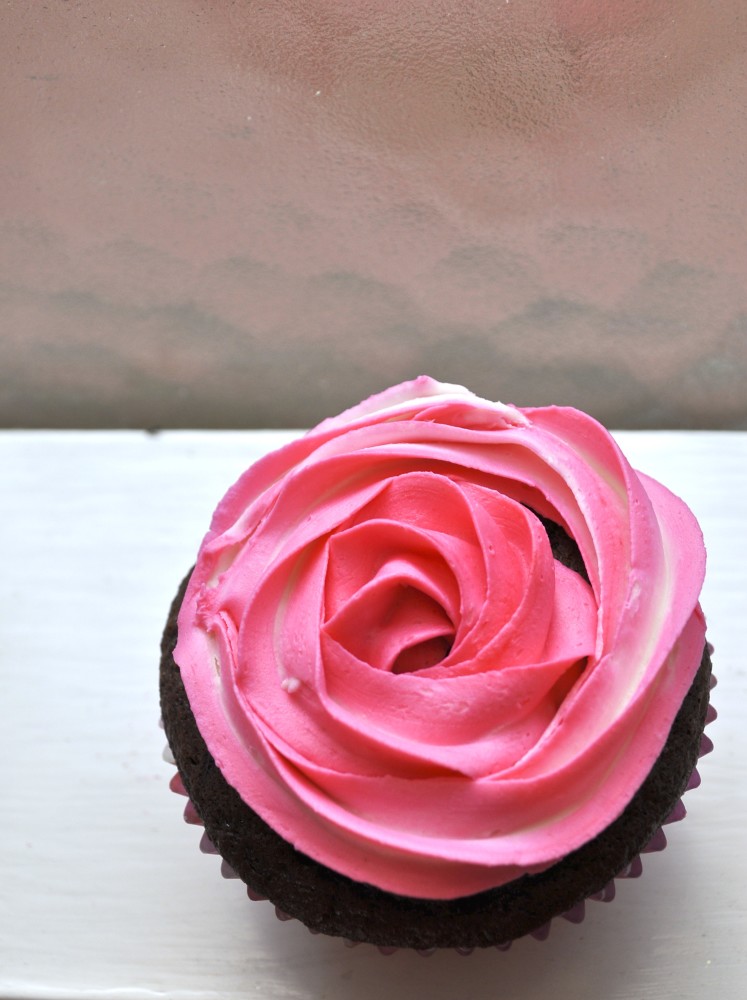 Hence, G was soon swooned over by these chocolate cupcakes. As a mom, I feel it's my responsibility to arm my off-spring with two basic and ever versatile cake recipes. One would be a basic vanilla cake and the other would be a basic chocolate cake. And in pursuit of this noble intention, I made these cupcakes that you see here today. However, while making them my eyes sauntered to the kitchen rack housing the Nutella jar. So these became Chocolate-Nutella Cupcakes! And since this batch was made just to egg the Lil lady onto discovering the joy of making cupcakes, I made a small batch. This recipe makes 6 cupcakes.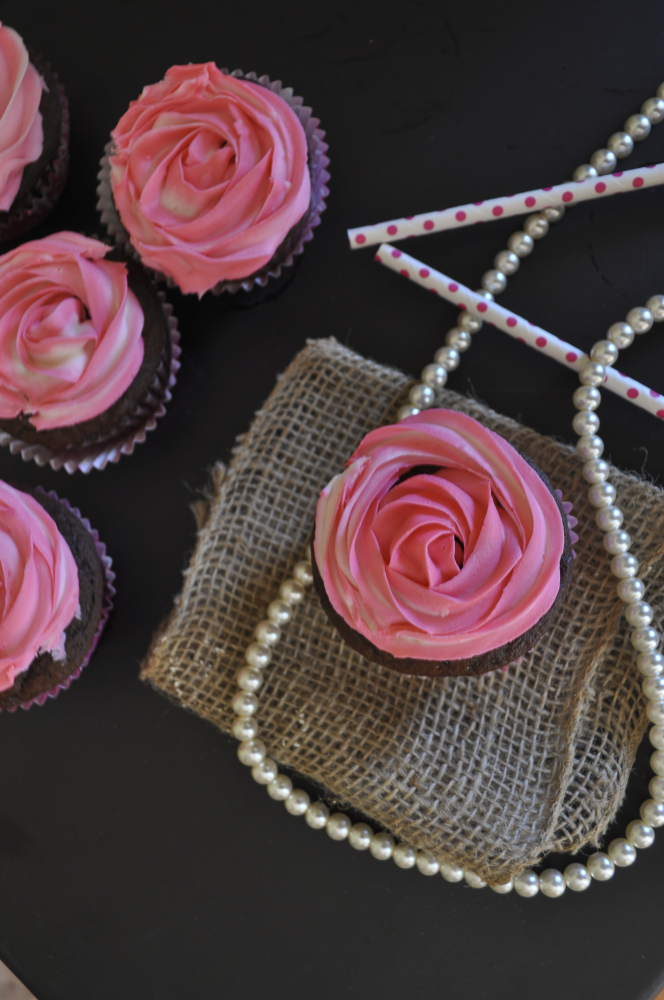 And for the exciting part, the frosting, I made a simple buttercream, a recipe I can execute even blindfolded. Added some pink color to it and it looked so pretty on that chocolate cupcake. It was absolutely perfect to tickle the fancy of a little girl.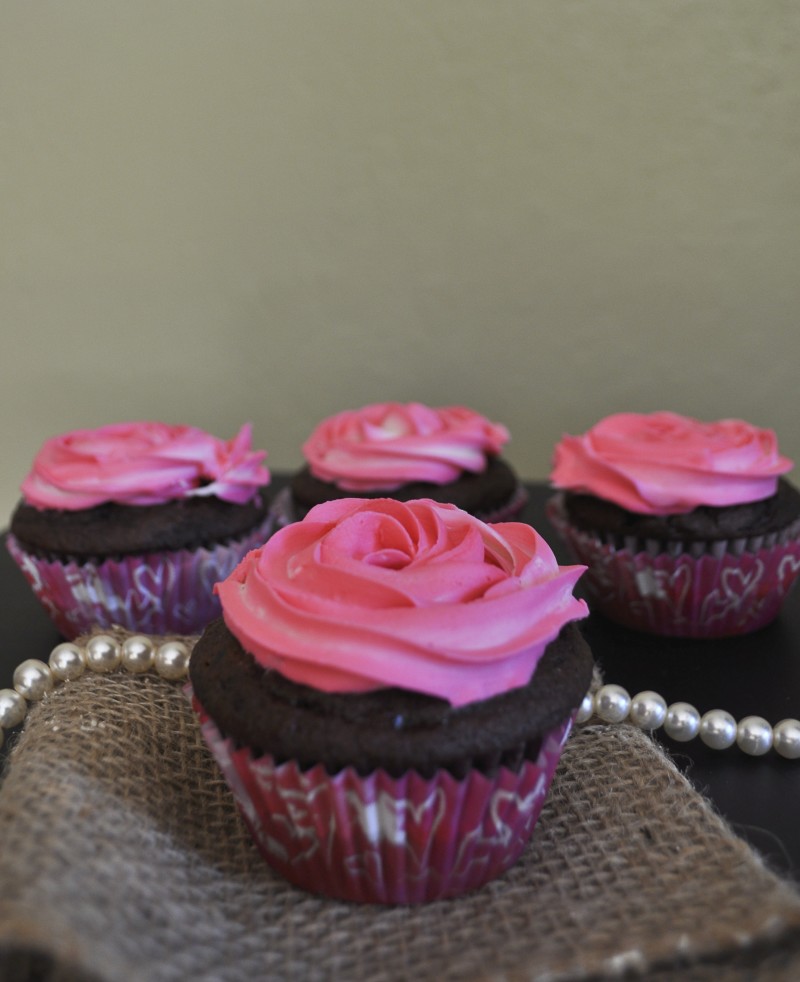 The next week just as predicted Ms. G got busy baking cupcakes from scratch. She picked a vanilla cake recipe and it is from one her favorite Food Network shows, "The Kitchen". The cupcakes were spot on, soft, moist and melt-in-your-mouth. These were paired with my no-fail buttercream and they were such a delight to sample. I would share the recipe of her vanilla version of the cupcakes soon. In fact, just to let you know, she made 3 batches of the same recipe and send them to her friends.
Here's a click of my cupcake with her cupcakes.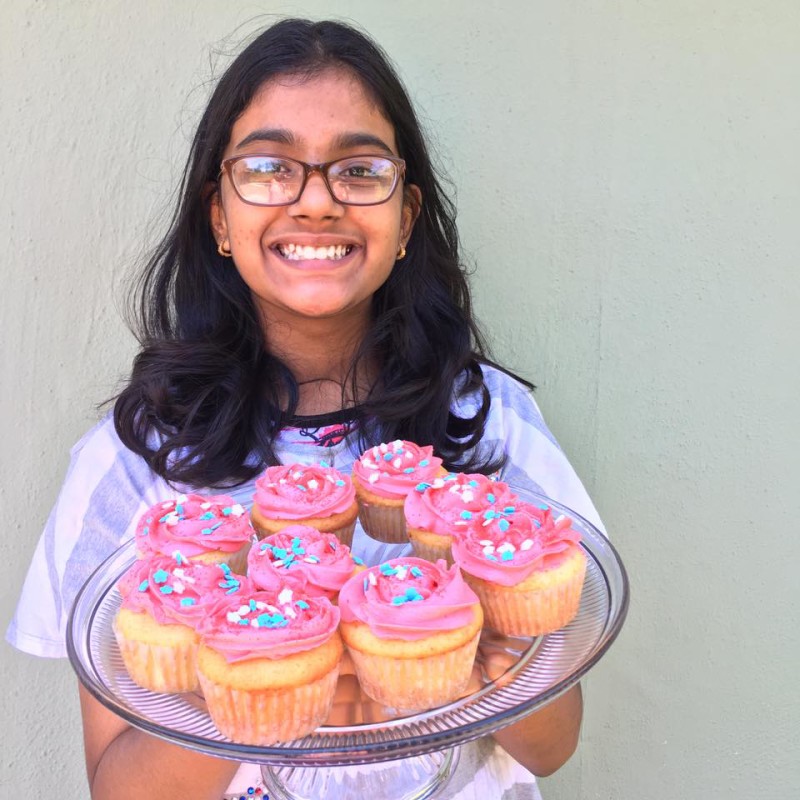 You may like these recipes: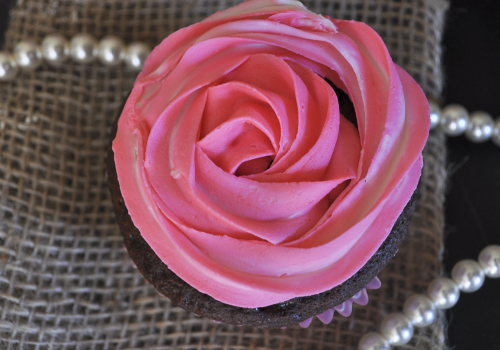 Nutella Chocolate Cupcakes
2016-07-16 18:18:39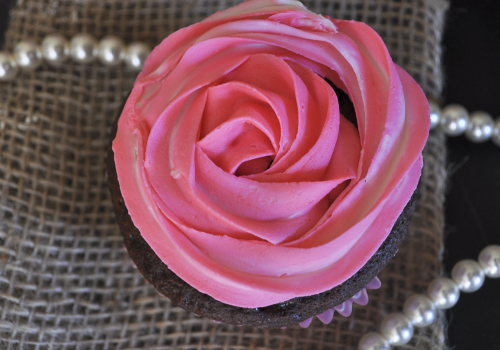 Serves 6
A decadent Nutella Chocolate Cupcake which is a mini celebration in itself.
Nutrition Facts
Amount Per Serving
* Percent Daily Values are based on a 2,000 calorie diet. Your Daily Values may be higher or lower depending on your calorie needs.
Ingredients
All Purpose Flour – ½ cup
Granulated Sugar – ½ cup
Unsweetened Cocoa Powder – ¼ cup
Baking Powder – ¼ tsp
Baking Soda – ¼ tsp
Salt – 1 pinch
Egg – 1
Nutella – 2 tbsp
Hot Coffee – ¼ cup
Milk – 1 ½ tbsp.
Vegetable Oil – 2 tbsp
Vanilla Extract – ½ tsp
For the Buttercream
Butter– ¼ cup or ½ a stick, at room temperature
Powdered Sugar – 11/2 cup, sifted
Milk – 2 tsp
Vanilla – 1/2 tsp
Pink Food Color – Few Drops
Instructions
Pre-heat the oven to 350 degrees F.
Sift the flour and the cocoa powder.
Add the baking powder, baking soda and salt.
In a bowl, cream together sugar, vanilla extract, vegetable oil, egg, coffee, milk and nutella. The coffee will enhance the chocolate flavor.
Add the flour and cocoa powder mixture to it. Fold them in to get a smooth batter. Don't over mix.
Line a muffin tin with liners. Divide the batter in the muffin cups.
Bake for 15 mins or until a toothpick inserted in the center comes out clean. Take out from the oven and allow the cupcakes to cool down completely.
For the Frosting
Whip the butter and the sugar for 2-3 mins. Scrape the sides of the pan and mix it in.
Add vanilla and the milk and beat until smooth.
The consistency should be a little stiff. If required add a tbsp of powdered sugar.
Add the food color and mix well.
Fill a piping bag with the frosting and an appropriate tip for rosettes. I used Wilton 1M star tip.
Starting at the center make concentric circles with the frosting to get the effect of rosettes.
My Friday Food Swings http://www.myfridayfoodswings.com/