Yum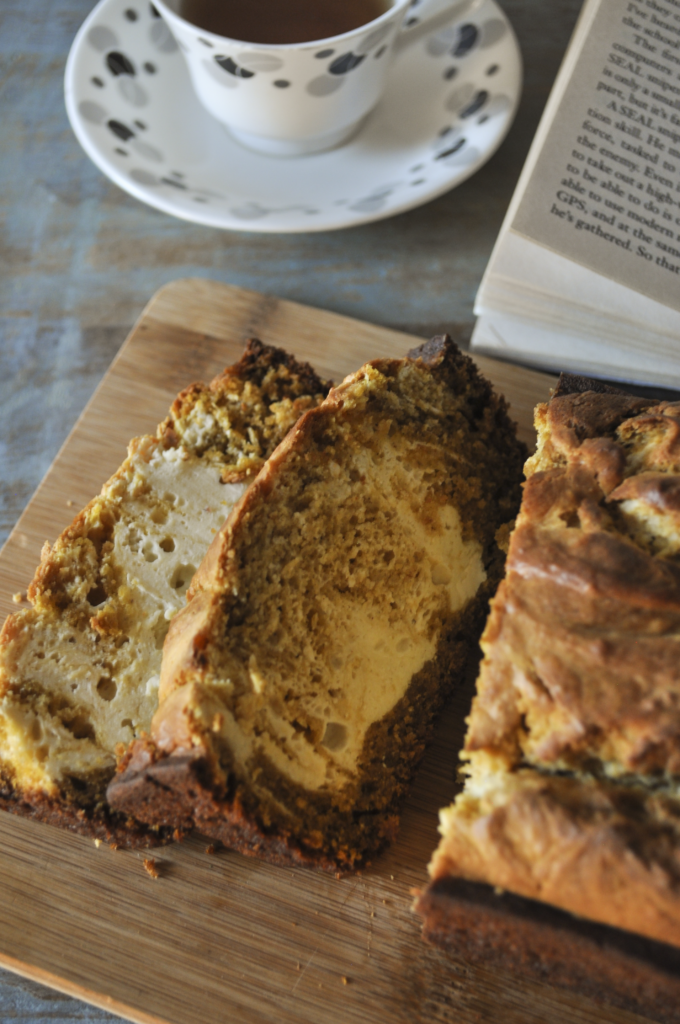 Pumpkin Cream Cheese Marble Bread! This pumpkin bread comes with a vault of memories. Four years back we moved into our first house on this day and just like other inanimate objects becoming a part of your being, the house too became an extension of us. And then within two years Sam went in and redesigned it, tore it down and rebuilt it. The new house is the space of our dreams but I still can't forget the quaint little house we moved in on that Halloween day. And our neighbor had greeted us with some pumpkin muffins and a lot of reassurance that we would have a blissful life in the house and the neighborhood. The warmth of her hugs and words is still fresh on my mind.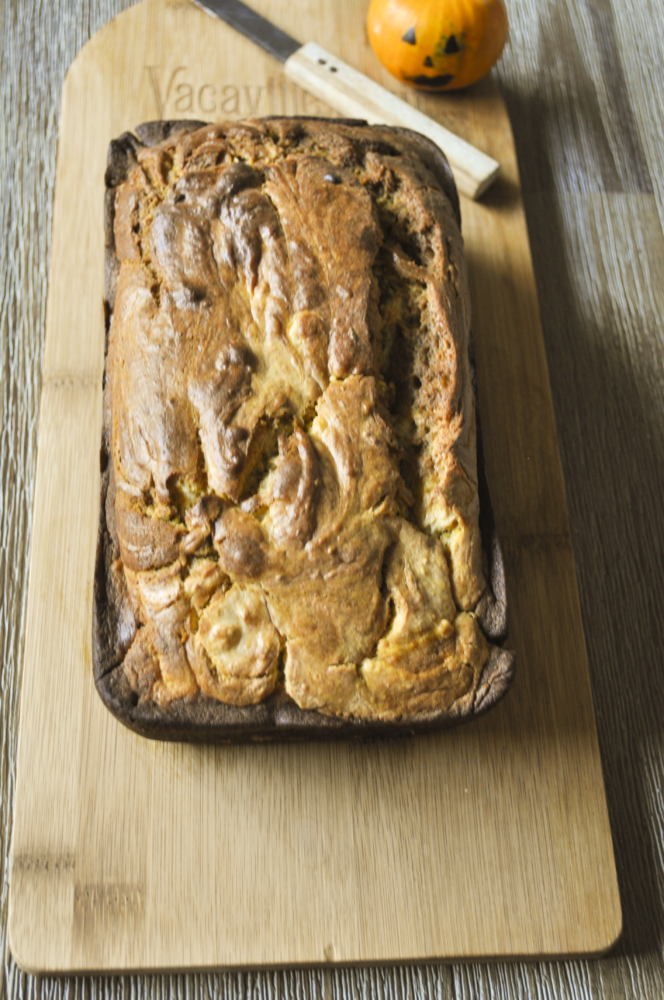 Also, I wholeheartedly admit being guilty of jumping on the pumpkin bandwagon headfirst come September every year. And considering that I have lived in this country for 12-13 years now, my obsession with everything pumpkin and jack o lanterns and Halloween and the hayrides is quite legit. A small whiff into my pumpkin spice jar fills me with cozy and comforting vibes. So the Pumpkin Cheesecake Marble Bread is another attempt to bring the two things I love the most together, cream cheese and pumpkin. I had baked a similar Banana, Chocolate, and Cream Cheese Marble Loaf sometime back and I can tell you that a slice of this kind of bread with your choice of a hot beverage and a good book can totally help you rejuvenate enough to face anything in this world. And as the supermoms that we are, it is so important to steal such moments from a busy day where you can wind down and relax. And the house smelling of pumpkin spice is definitely an added bonus.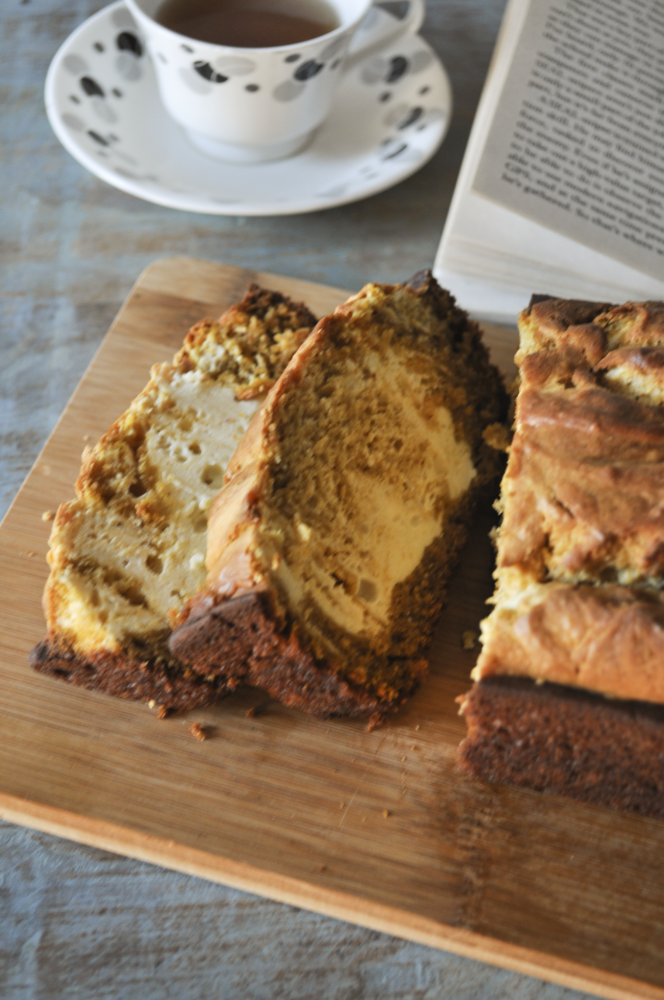 You may also like the recipes below:
Honeyed Pumpkin Oat Bran Bread
Pumpkin Scones with Maple Garam Masala Glaze
Baked Pumpkin Donuts with Vanilla Cream Cheese Glaze
Pumpkin Cream Cheese Marble Bread
2017-11-02 19:37:46
Serves 8
A super delicious fall favorite in the family, the luscious pumpkin and cream cheese is a match made in heaven.
Nutrition Facts
Amount Per Serving
* Percent Daily Values are based on a 2,000 calorie diet. Your Daily Values may be higher or lower depending on your calorie needs.
Ingredients
Eggs- 2 large
Libby's pumpkin puree – 1 cup
Brown Sugar – ½ cup
Granulated Sugar – ½ cup
Vegetable Oil – ½ cup
Greek Yogurt – ¼ cupo
Vanilla Extract – 2 tsp
Salt – 1 pinch
Cinnamon – 2 tsp
Pumpkin Pie Spice – 1 tsp
Ground Nutmeg – 1 tsp
All Purpose Flour – 1 ¼ cup
Baking Powder – 1 tsp
Baking Soda – ½ tsp
For the Cream Cheese Layer
Egg -1 large
Granulated Sugar – ¼ cup
Cream Cheese – 8 oz (softened)
All Purpose Flour – ¼ cup
Instructions
Preheat oven to 350 degrees F.
In a bowl, mix the first six ingredients. This will be a mixture of your wet ingredients.
In another bowl, strain the next seven ingredients.
Mix the dry and wet ingredients together gently folding in everything togerher. Do not over mix.
In another bowl, mix in the second set of ingredients for the cream cheese filling, the egg, the cream cheese and the all purpose flour.
In a greased loaf pan, pour in the pumpkin batter.
Top with the cream cheese mixture and using a chopstick makes swirls.
Bake for 50 mins or until a toothpick inserted in the center comes out clean.
Take out of the oven and let it cool.
Slice and serve.
My Friday Food Swings http://www.myfridayfoodswings.com/