Yum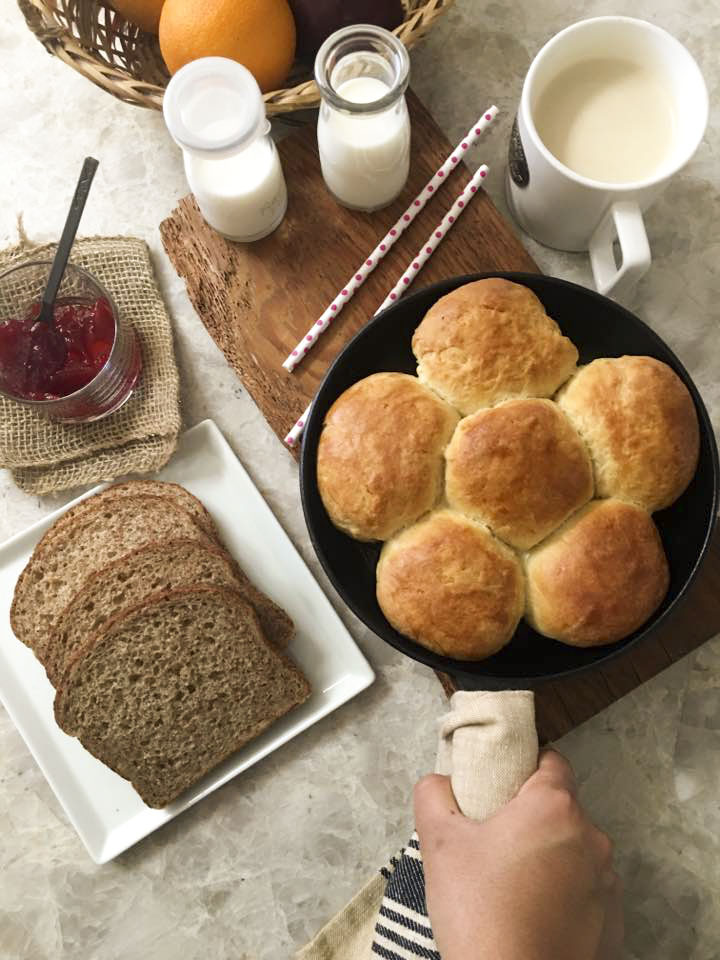 Gungun comes out from school and looking extremely concerned tells me, "Mom, you're adopted! Maa (she calls my mom, her grandma, Maa) never told you this right." For a second, I swear, her comment managed to knock the socks off me. I sternly tell her, "Let me drive, we will talk about this at home." But she excitedly keeps on talking about blood groups and all that that she learned at school that day. "Your dad was A –ve and your mom is B +v end how can you be O –ve. It's not possible to get an O allele. BTW Mom, you have one of the rarest blood groups". I am thinking in my head, "God is there a possibility, could I be adopted. I need to get on Google right now."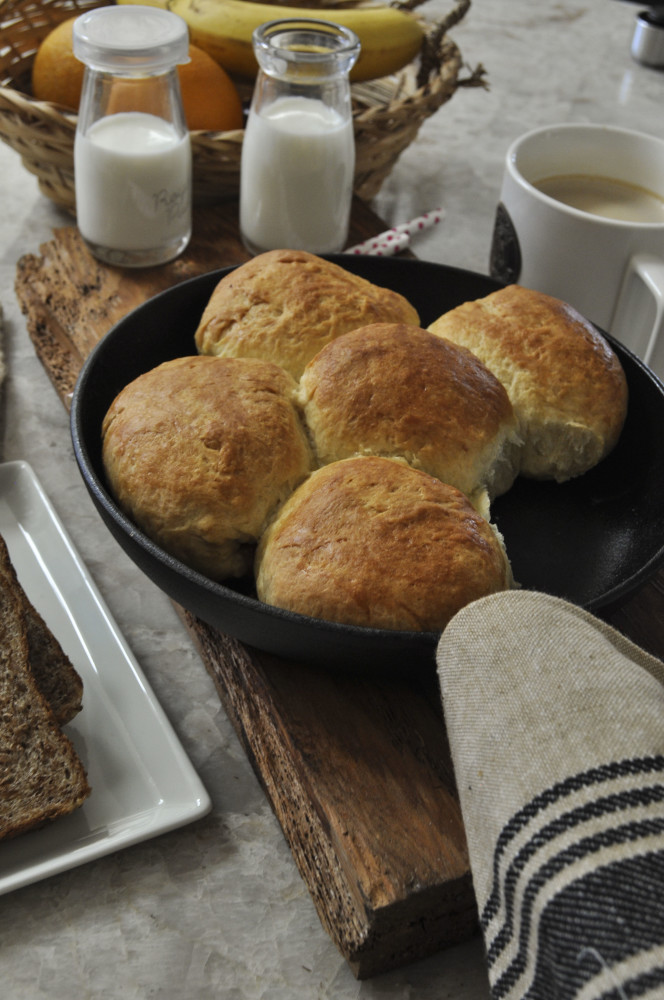 As we get home, it is one of those rare days when the Dad is home. She excitedly gives her verdict, "Papa, Mommy is adopted." He is amused but one look at my face is good enough to discourage him to pit his wits against me. He tries to look concerned and suggests, "Hospital e paltayyyyyy…..", his voice tapering off. (Maybe you got exchanged at the hospital). I can totally see how much fun he was having in his head.
I get on Google as I know I have to set facts straight. With Gungun's new love for genetics, and the teen tendency of thinking she knows everything, this isn't going to be easy. Sure enough, I read up and explained her in detail that I have been the one to have received the recessive O alleles from both my parents and each of them had a dominant A and B allele but passed on the recessive alleles to me. It's rare but it does happen.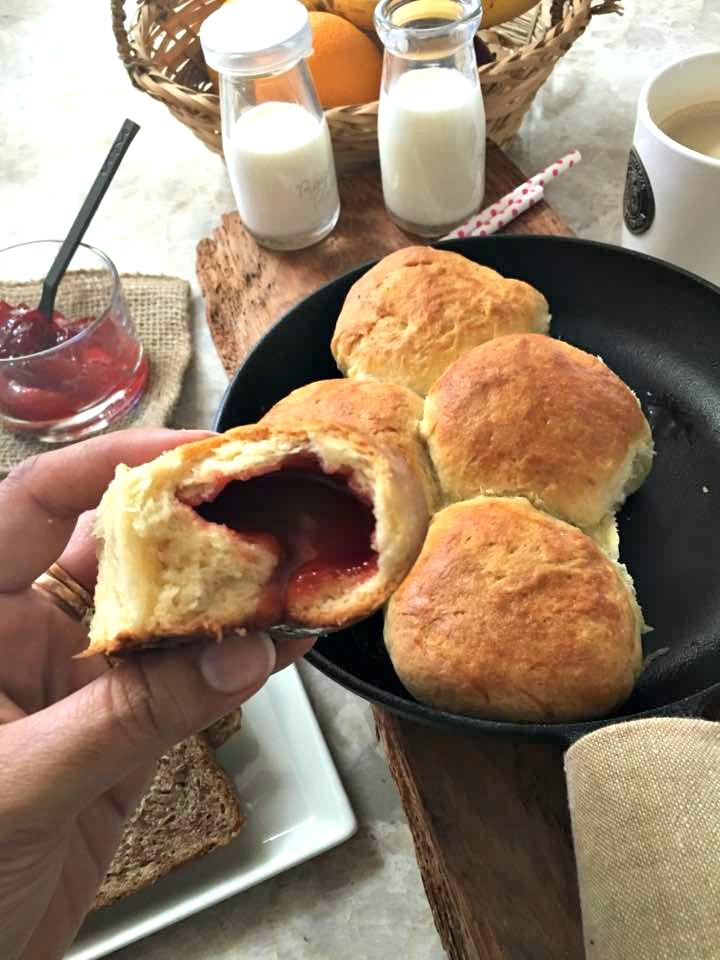 The next day I go to pick her up and she says, "Mom, Mrs.Mackewitz said you're not adopted. I was wrong." She also mentioned that her teachers had a good laugh on this. I could clearly see that she was a tad disappointed, as her hypothesis was proved wrong. But I was happy to see that this is a subject that gives her so much joy and forces her to think.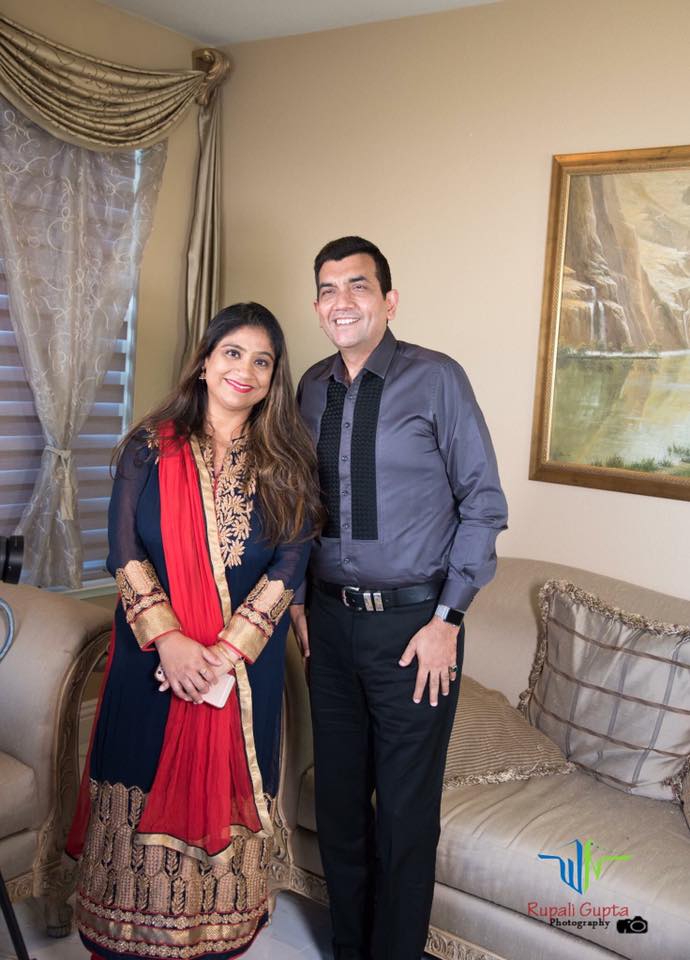 Gungun just turned 13 in April and it's amazing to see how she is blossoming into an opinionated, bright young girl who is full of ideas about everything under the sun. I think she gives a tough fight to both her dad and me and a big part of anything is to getting her onboard with us on any plan. But I believe that's how things should be. So yesterday I baked a little treat for her. Jam filled rolls and I used Indian made Kissan Mixed Fruit Jam. That's a favorite in our household of three. The roll recipe is inspired by Maangchis's recipe and it has egg, but it gives you rich, buttery rolls.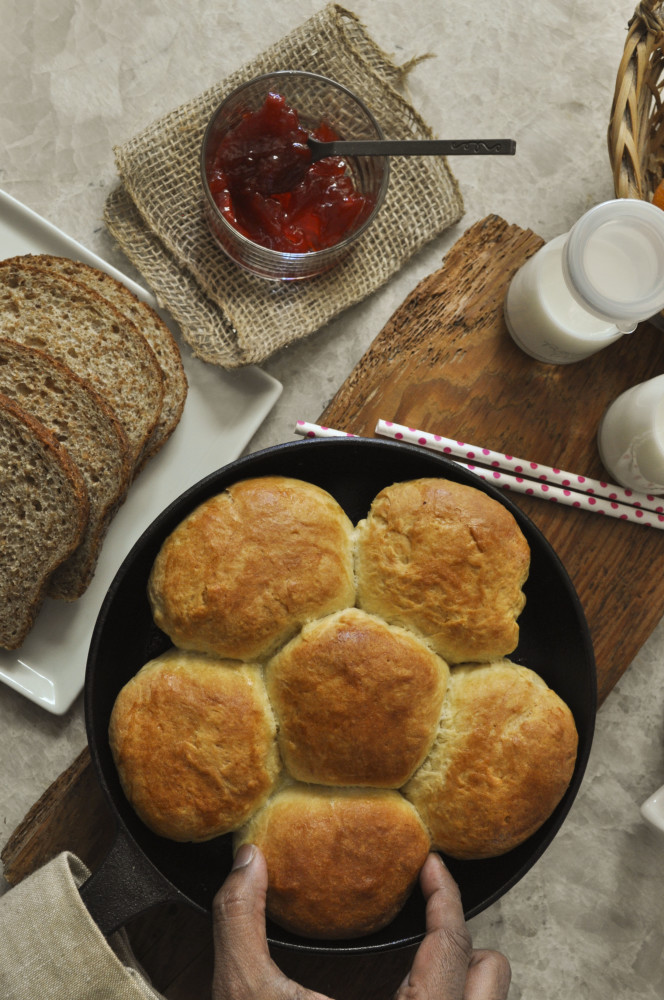 Also, on a separate note, I met the Masterchef Sanjeev Kapoor last weekend at an Akshayapatra fundraiser. It was a dream come true sitting next to him and hearing him talk. And Akshayapatra is a cause close to my heart. It is an NGO in India which feeds mid-day meals to 1.6 million children in Government schools in India. Their kitchens are ISO certified and cooks up to 100,000 meals a day. Check out the Akshayapatra website here. We also have a Facebook food group called Soups2Sweets and as part of our anniversary celebrations last month, we made a decent donation to the Akshayapatra kitchen in Guwahati, Assam.
You may also like the recipes below:
Paneer and Peas stuffed Honeycomb Buns
Honeyed Pumpkin Oats Bran Bread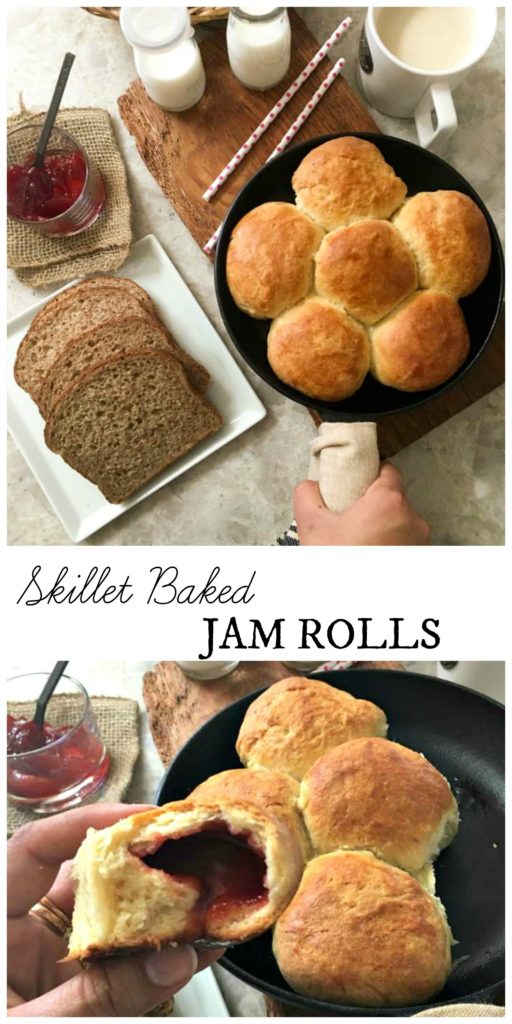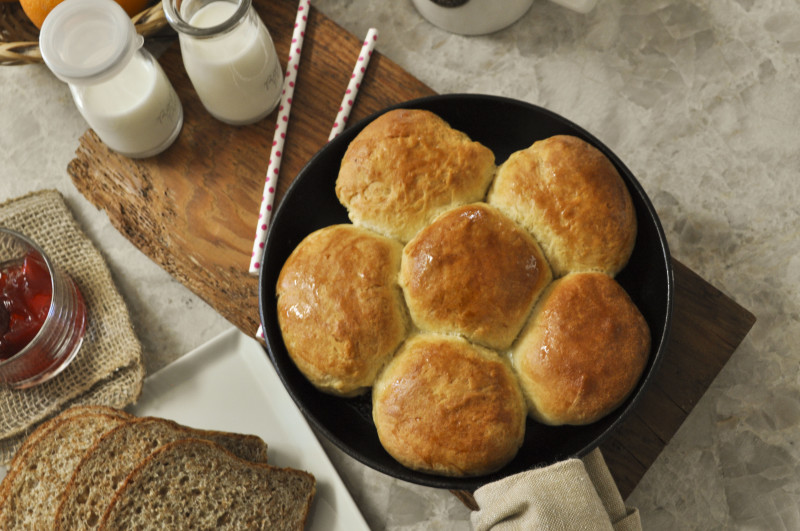 Skillet Baked Jam Stuffed Rolls
2017-05-03 15:05:51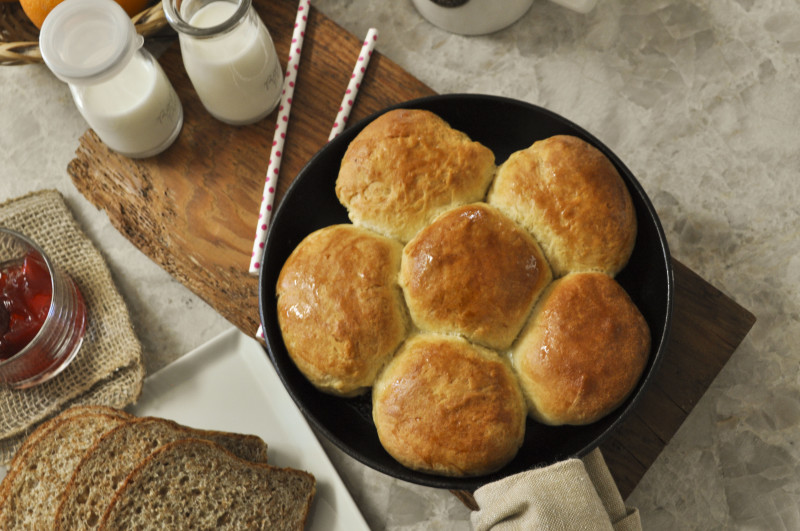 Serves 6
Jam stuffed rolls, my secret recipe for a fun and happy family breakfast with very little work.
Nutrition Facts
Amount Per Serving
* Percent Daily Values are based on a 2,000 calorie diet. Your Daily Values may be higher or lower depending on your calorie needs.
Ingredients
Bread Flour – 11/2 cup
Dry Instant Yeast – 2 tsp
Butter – 3 1/2 tbsp, divided
Cold Milk – 1/2 cup
Egg – 1 large
Egg white – 1
Jam – 6 tbsp
Instructions
Heat a pan on the stove and melt 3 tbsp of butter. Shut off the flame.
Add the milk and the egg and stir to mix.
Throw in the yeast, stir and cover with lid and let it rest for 2 mins. This will allow the yeast to bloom.
Now add the flour and stir with a ladle to mix everything in. This will take a couple of minutes and the dough will come together. It will be sticky.
Cover with lid and let it rest for an hour.
After an hour, the dough will double in volume. Deflate the dough and knead for 3-4 minutes.
Cover and let it rest for 30 mins.
After 30 minutes, deflate the dough and knead to make it smooth for 2-3 minutes. The dough will not be as sticky now.
Divide into 6 equal portions. Take each portion and roll it flat, add a tbsp of jam in the center and close it in.
In a buttered cast iron skillet, place the buns with a little space in between to allow them to rise further.
Cover with a towel and place in a warm place for an hour. It will again increase in volume.
After an hour, brush with egg white first and then butter.
Place in a 350 degrees oven and bake for 20-25 mins.
At 20th minute, take the rolls out and brush again with egg white. Bake until top is golden.
Once it comes out of the oven brush it with butter.
Serve and enjoy them warm.
Notes
You can replace the bread flour with AP flour too.
My Friday Food Swings http://www.myfridayfoodswings.com/