Yum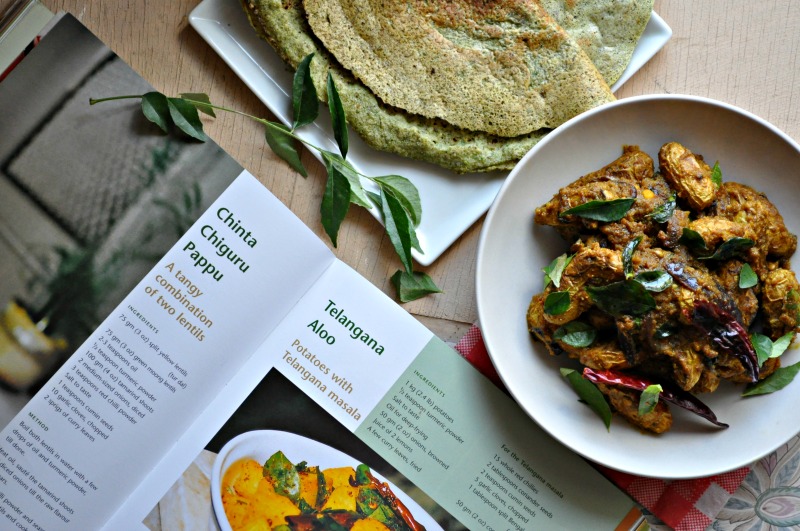 I blog as I have a story to tell. I blog as I like to frame little moments, quaint happy memories from the days now and treasure them for Gungun to enjoy later. I blog as I like to close my eyes and wander through the alleys of some feel-good moments from my earlier years boxed up somewhere within me. Blogging is therapeutic to me.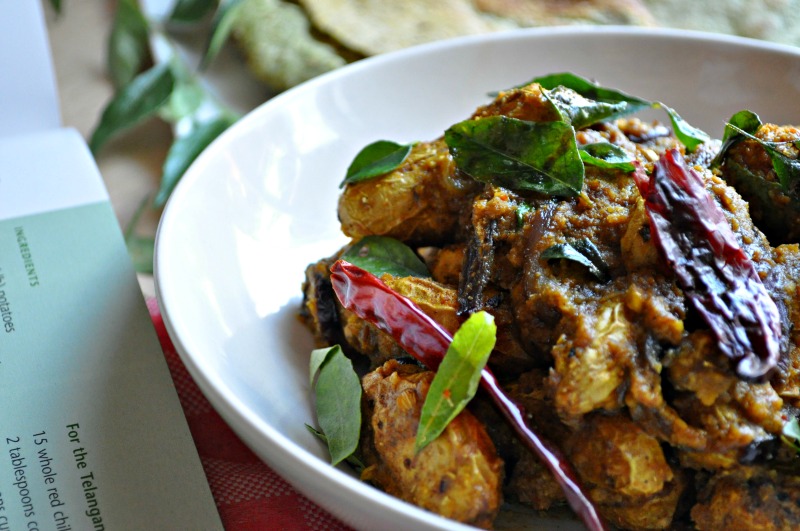 Today's story is very special. It brings a smile to my face for various reasons. For one, just thinking of the very fact of how reluctant I was to embark on this very endeavor of my life to begin with, makes me smile now. About 4 years and a few months back, after living in the US for about 6 years we had to move back to India (Hyderabad), bag and baggage for 18 months. Moving does not make me happy. My dad had a transferable job which required us to move and the husband kept on changing jobs which required us to move again. So in my entire life I must have moved from one place to another or from one apartment to another or one house to another, a good 25-30 times. And it does not make me happy. And the idea of moving back to India and coming back again did not exactly have me raising glasses and sipping champagne. It was an arduous move with Gungun having real trouble adjusting health-wise.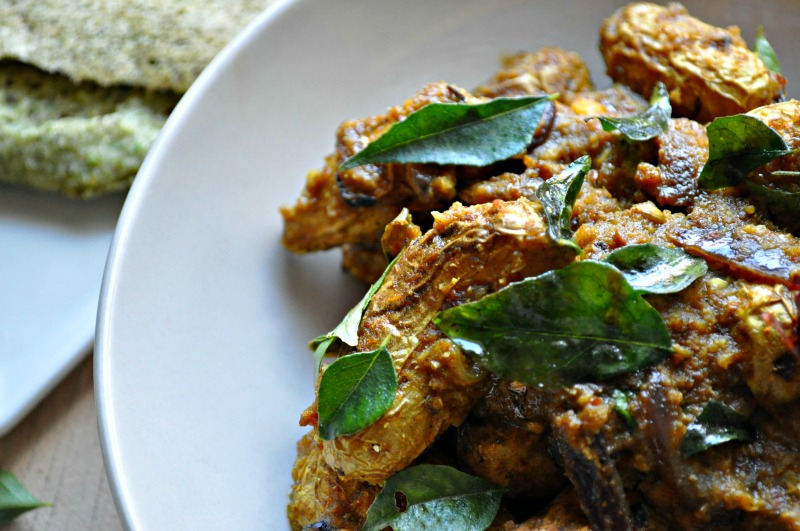 My husband had been luring me into the entire ordeal by promising two things. First, that I would get to go home and visit Mom anytime I wished and the second was that, I would finally have domestic help. So after we settled in, I started looking for a cook, maid, and driver. These luxuries were unknown to me and the thought of someone actually cooking for the family did come with a lot of apprehensions too. What if the maid was not a hygiene freak like me? What if she committed the heresy of cooking the Bong staple "machh bhat" (fish and rice) in a South Indian style? 🙂 And there were many such self-conjured scenarios in my head.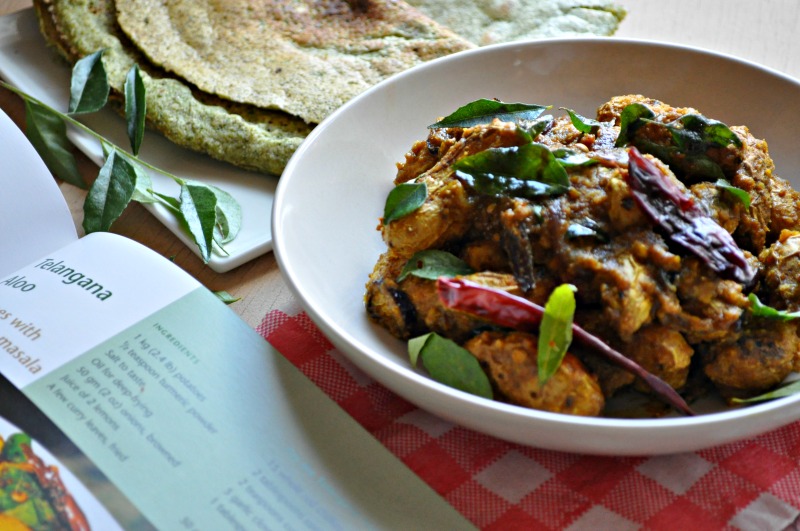 Finally after interviewing and writing off a few, my then neighbor and now good friend Rupa referred me a cook. My doorbell rang, and I found this South Indian woman dressed sprucely in a traditional saree along with a bald headed woman (she shaved her head for religious reasons) at my doorstep. She goes, "Madam, main Ankamma, cook! Rupa madam bhejti mujhko! Main Hindi bolti!" (Madam, My name is Ankamma. I am the cook that Rupa Madam referred! I speak Hindi). The bald headed woman was her assistant, who would help prep and clean. Honestly, she was very presentable and had a professional demeanor and I decided to give her a try and hence, my love affair with South Indian food began.
Ankamma was an accomplished cook who learned the intricacies of Bong cooking very soon. She won over this hard-to-please woman with her delicious South Indian breakfast dishes. We would just let her know what we wanted to eat the next day for breakfast the previous evening. And every damn dish would be served with some kind of a snappy, zesty chutney. She turned me into a Gongura (sour leafy greens) addict and I could not get enough of her spicy, garlicky, well-seasoned Gongura chutney.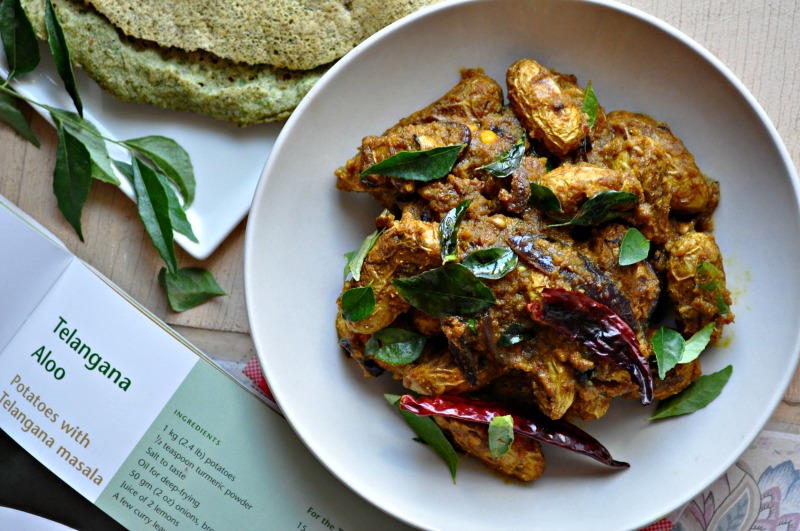 In fact, during those 18 months of my stay in Hyderabad I fell in love with the whole concept of a South Indian style of living. Simplicity is at the core of Southern India. I think out of the 100 people I met during my stay in Hyderabad,99 of them have been kind and amiable to me. And I still miss Hyderabad!
Coming to the background of today's recipe, when we were in Hyderabad the Telengana agitation was at its helm. I kept asking Ankamma, how the people and regional cuisines were different when it came to the state of Andhra Pradesh. And she would cook curries and demonstrate the different styles like Telengana and Rayalseema . I really don't remember her exact recipes as I never cared to write them down then, but after moving back to the US, I have been on the lookout for some recipes which typified her style of cooking. I found this recipe in the book which I had picked up from my hotel room in Goa, India. The book puts together all the signature recipes of well-known chefs in the Taj restaurants all over India. I had taken special permission from the manager and had asked him if I could buy the book. He very graciously gifted me the book. However, reminiscing Ankamma's way with spices, I tweaked the said recipe quite liberally.
Telengana Aloo is lip-smackingly spicy and piquant and I paired them with nutritious and wholesome Moong Dal pesarattus for a weekend lunch and lived a happy Hyderabad memory again.
Just to sign off, when I was leaving India, Ankamma told me that she would love to come to US and work for me if I ever gave her that opportunity. And I admit, sometimes I just sit back and try to imagine how things would have been if she really could come here and work for us like those Hyderabad days.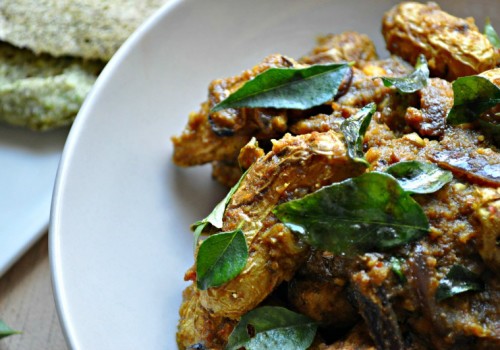 Telengana Aloo
2015-03-23 19:29:02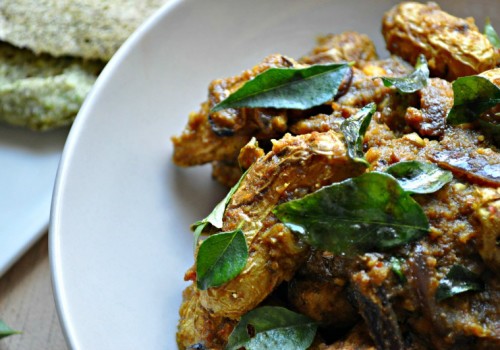 Serves 4
A lip-smackingly spicy and piquant South-Indian curry that leaves your taste buds asking for more.
Nutrition Facts
Amount Per Serving
* Percent Daily Values are based on a 2,000 calorie diet. Your Daily Values may be higher or lower depending on your calorie needs.
Ingredients
Potatoes – 1 pound
Turmeric Powder- ½ tsp
Vegetable Oil – 2 tbsp
Ghee(Clarified Butter) – 1 tbsp
Onions – 1 large, sliced
Lemon juice – ½ large
Curry leaves – 2 sprigs
For the Masala
Whole Red Chilies – 2
Coriander Seeds – 1 tbsp
Cumin Seeds – 1 tbsp
Garlic cloves – 3, large
Coconut – ¼ cup, grated
Split Bengal gram (Chana Dal) – 1 tbsp
Sambar Masala – 1 tbsp
Black Pepper – 1 tsp
Instructions
Mix all the ingredients of the masala together and grind them coarsely.
I used fingerling potatoes. So I just washed them and used the fork to lightly pierce through them without going all the way.
Smear them with salt, 1 tbsp of oil and 1/2 tsp turmeric and put in a 350 degrees oven for 30 mins. Make sure to turn them from time to time.
In a pan, add the remaining oil and brown the onions. Set aside.
Now add the ghee to the pan and fry some curry leaves. Set aside when done.
Now add the oven baked potatoes to the pan and lightly saute them.
Add the ground spice mix or masala and mix well.
Turn off the heat, add the browned onions and sprinkle the lemon juice.
Mix everything together and add the fried curry leaves.
Garnish with more fresh curry leaves and serve as an appetizer or a side dish.
Notes
I used fingerling potatoes. You can use baby potatoes or diced-up big Russet potatoes.
I cooked the potatoes in the oven but the recipe called for deep frying. You can choose to do as you wish.
If you wish you could garnish with drieed red chilies as I have done here.
My Friday Food Swings http://www.myfridayfoodswings.com/