Yum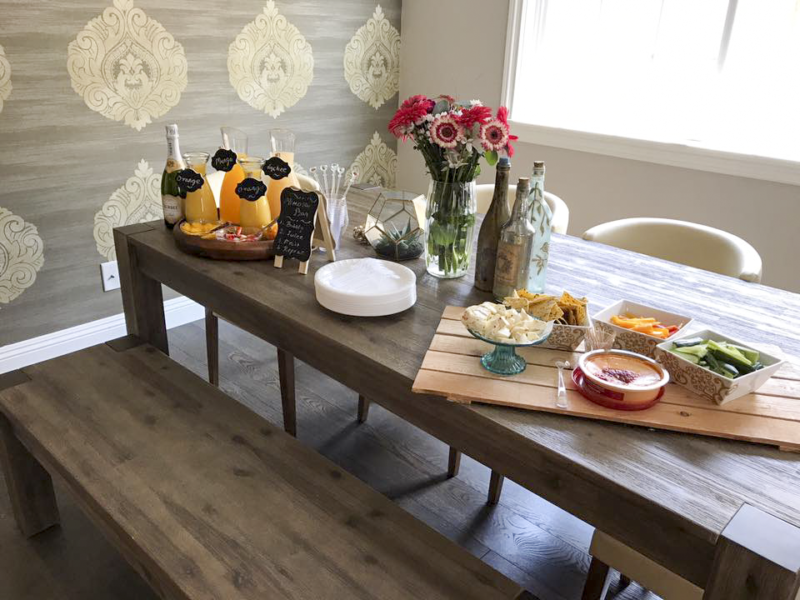 Party Planning Tips from a self-confessed party planning freak. Well, I have hosted enough in my life to qualify for that title. I love having at least one well-planned party a month. And Sam is equally renowned in coming up with ideas for impromptu potlucks and get-togethers and we host a lot of those too. But the OCD ridden Virgo in me loves planning things and hosting parties that could be a little different from the regular winning dining chit chatting run-of-the-mill weekend affairs.
I have been married for 14 years now and have been independently entertaining friends and family for at least 12 years now and over this period, experience has taught me many things. So I am sharing a few party planning tips here, which work for me all the time. This is for a house party. Also, I am sharing a few images from the last party I hosted which was for a few of my girlfriends.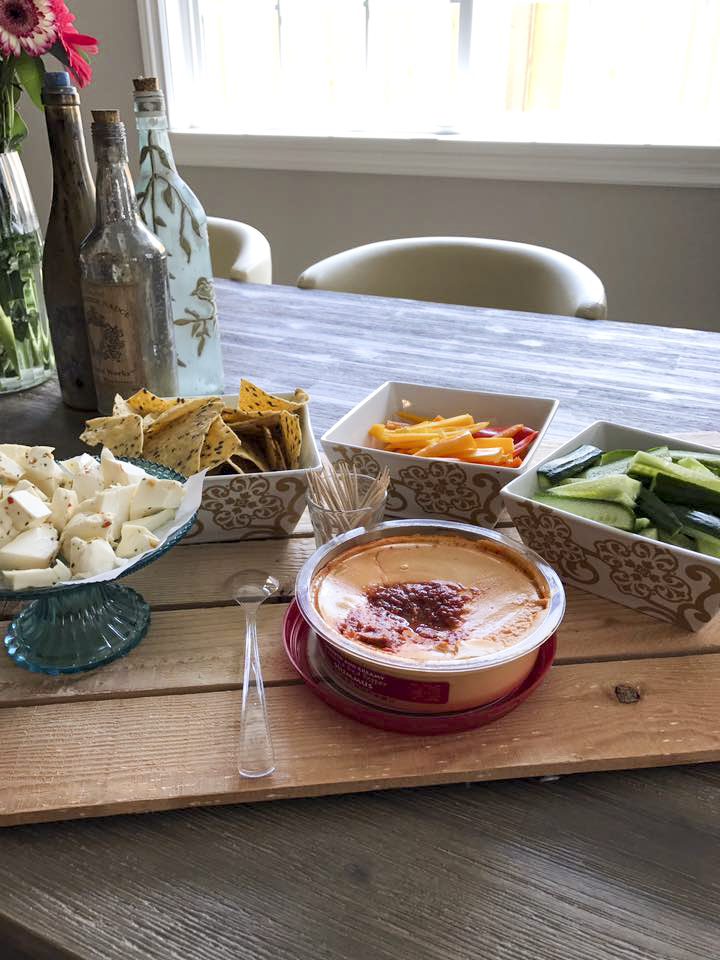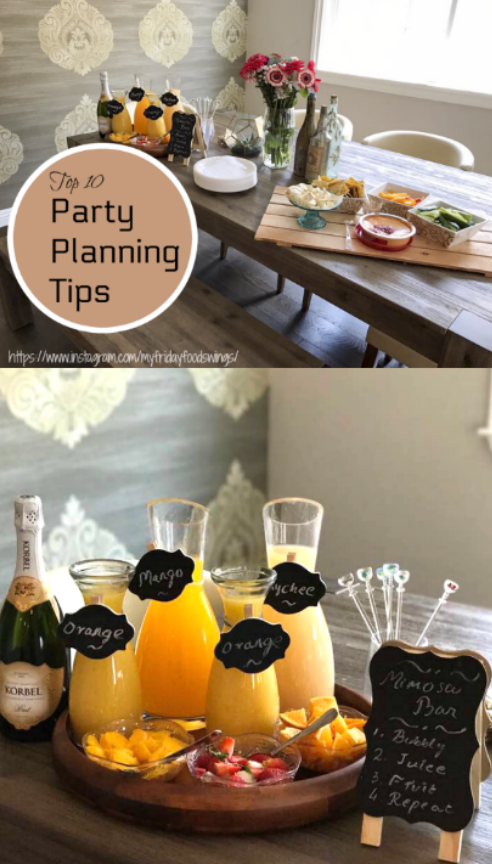 Here are the top 10 tips:
Decide on the guest list. This is the first step. I have several groups of friends and with each group, there are different things that help us relate and bond. So while deciding on the guest list, I try and call a group of people who have met at least once and have some familiarity. Now if it's a birthday or anniversary we are celebrating and I have mustered enough courage to celebrate it at home, I definitely try to have to call more than one group of people. But the rule of thumb that I follow is to pick a guest list wisely so that there are no forced conversations and misunderstood banters at the end of the day.
Decide on the Theme. Now not every party that you would host would be a theme party. But if you decide to go for a theme, right after the guest list, you must decide on it and let your invited guests know about it. For example, I am a Bengali and if I were to celebrate a Bengali occasion, I would insist on a Bengali theme. The décor, music, and food would be in sync with that. And my guests too would be given a dress code. I remember I was having a post-Durga Puja, "Bijoya" (a Bengali festival) get-together; I got all my friends who attended to wear red saris.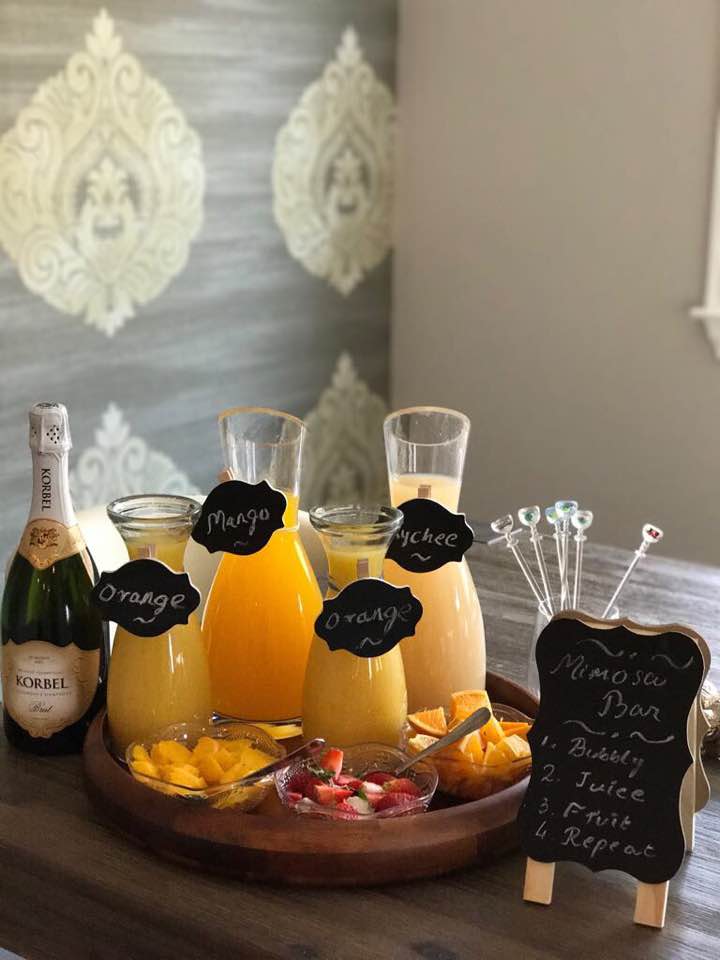 3. Decide on the menu. This is obviously dependent on the theme if you have one. If it's Cinco De Mayo you're celebrating, your menu would be Mexican quite understandably. My menu always starts off with an interactive appetizer and some drinks. In the last party I hosted, I had arranged for a Mimosa Bar which is easy to put together and looks very inviting. The appetizer that you serve should not be too filling and rather should get the conversation started. And I plan it in such a way that there are good 45-60 mins before the main course is served.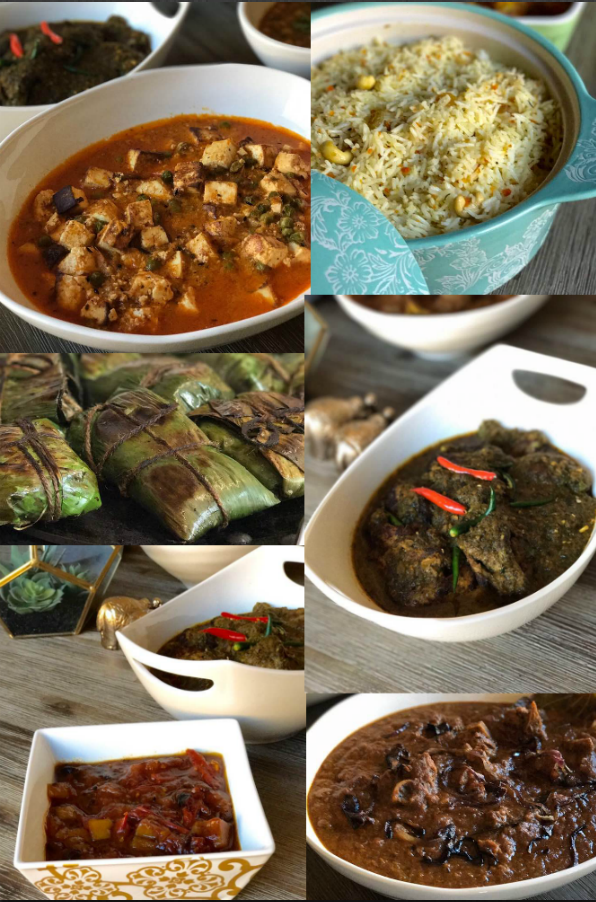 4. Decide on the portions. This is extremely important and something which took me a long time to learn. Depending on the number of guests you have to decide on the amount of each dish `you would be cooking. Again a rule of thumb is 1.5 servings of main dishes, however, you have to take into account how many main proteins you are serving. A typical serving of a protein is half a pound. For example, if you have seafood and chicken, then 1.5 servings per person is fine. However, if you have just one protein, a slightly higher portion is recommended especially if the appetizer was light. I generally have at least two proteins. For example, at the last party, I served three proteins because I had a bigger crowd. I had a goat curry, a banana leaf steamed fish and a cilantro fish. For vegetarians, I had a paneer curry (cottage cheese) and a garbanzo bean curry (not seen in picture).
5. Decide on the side dishes. Side dishes are as important as mains. If I am doing an Indian menu, I generally have a rice pilaf, some flatbread, a side salad and a chutney or raita. For side dishes, I serve 3-4 ounces per adult per dish. Also, choose side dishes, which compliment your mains. Indian menu would always feature rice or roti. If I were doing an Italian menu, it would mostly be pasta and some freshly baked bread.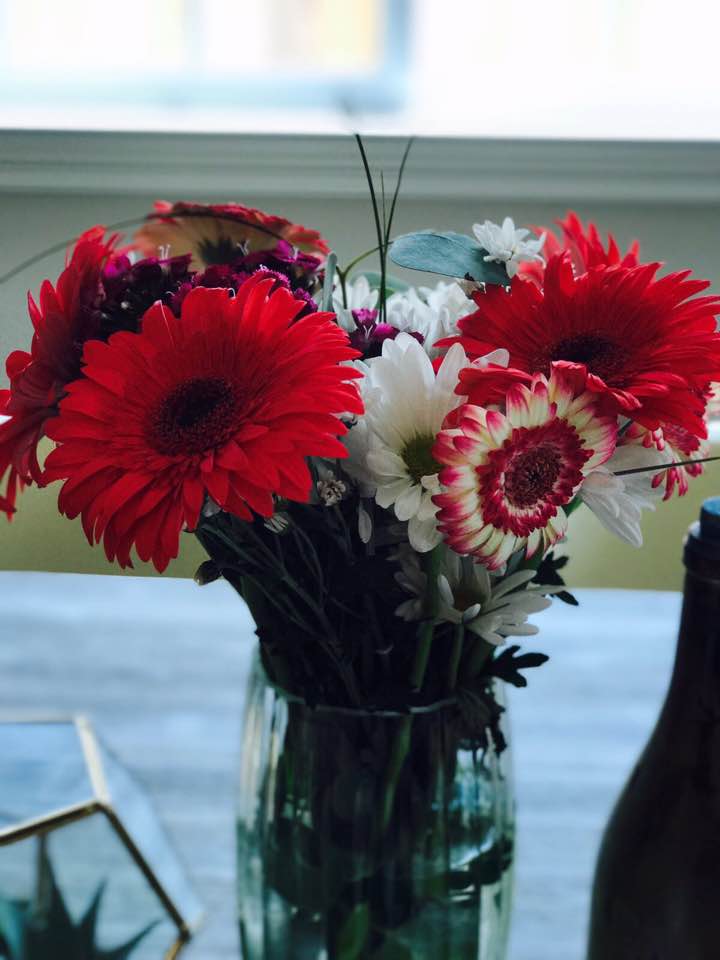 6. Decide on the dessert. Dessert is very important and helps to wrap up a good meal. I generally follow a rule, which is, if I serve a heavy Indian meal with multiple items on the menu; I generally go for a lighter dessert. It could be store bought sorbet or a light sweetened yogurt. If I do a sit-down dinner with fewer items on the menu, I go for a rather decadent dessert like cheesecake or chocolate soufflé.
7. Decide on the décor. If you are entertaining guests, it's important that your house looks, smells and feels good. I generally have my cleaner work on the house the day before of the party. I get fresh flowers on the day of the party and also spray some nice room fresheners 15 mins before the guests are scheduled to arrive.
8. Divide your work. It is always a good idea to divide your work with other members of the household whoever it may be. I, for example, give my husband the responsibility of shopping for all the alcohol, organizing linens, flatware, serving platters, plates and other utensils. Also, he checks the powder room and guest bathrooms to make sure there is toilet paper, hand wash and hand towels.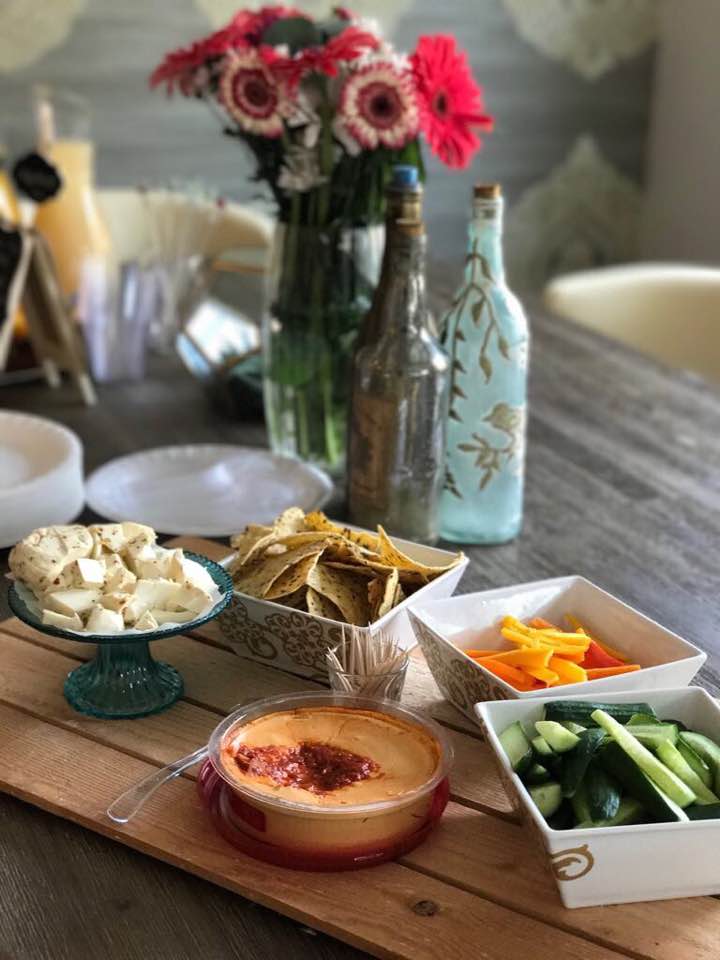 9. Plan ahead. In the US, there is a very little help and I work full time, so arranging everything needs proper planning. I generally start prepping a few days in advance. For example, washing the meat and marinating it is something I do 3-4 days ahead. I wash and chop all veggies a day ahead. Also, I do the ginger-garlic paste, which is quintessential to most Indian dishes. If I am doing multiple mains and entrees, I generally cook and refrigerate some the day before and heat everything before it is ready to serve. It is important to pick recipes that can be prepped and cooked ahead and freezes well.Relax and enjoy the party. It is extremely important that you enjoy the party too. So make sure you have everything ready a few hours ahead. Take a shower, dress well, look good, feel good and enjoy the party.
10. Relax and enjoy the party. It is extremely important that you enjoy the party too. So make sure you have everything ready a few hours ahead. Take a shower, dress well, look good, feel good and enjoy the party.
You may like the recipes below: