Yum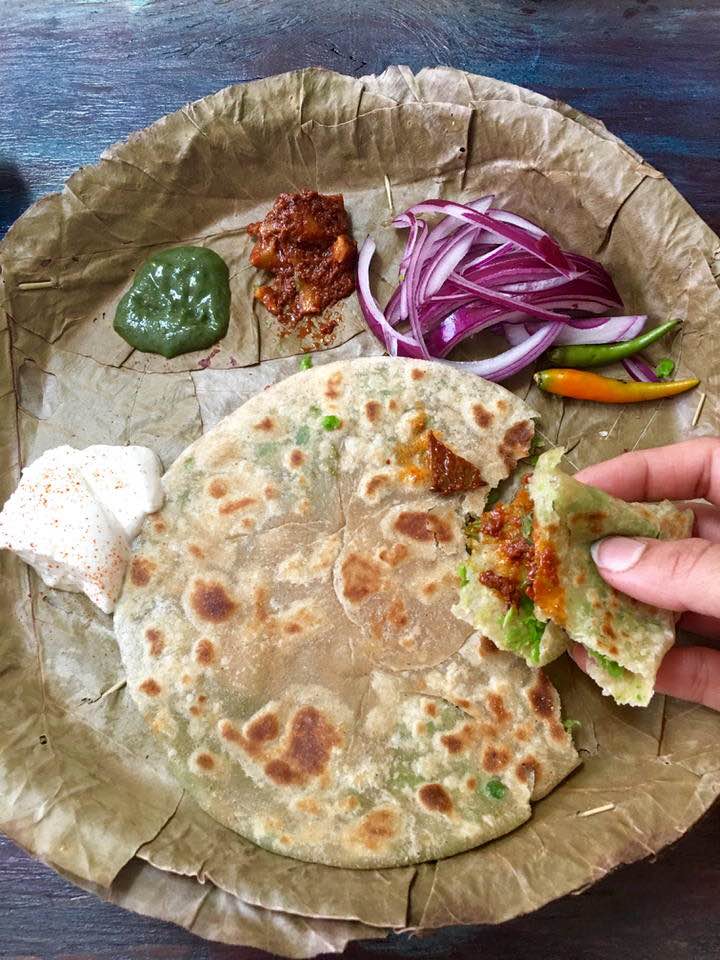 How to prevent stuffed paranthas from breaking? I never knew the value of a well made stuffed parantha until I completely failed at making one. This is one food we have grown eating, taken to school for lunch more than a million times at least. And also blissfully underestimated the skill that goes into making this comfort food.
When I came to the US, I thought it would be a cakewalk to make one. I knew how to make the dough and the stuffing. How hard can it be to put a ball of the stuffing inside the dough and roll out a parantha? Well, the different things that I dished out in the name of a paratha during that phase would qualify for the world's most prestigious patchwork art festival beyond a doubt. However, now 14-15 years later, I have definitely come a long way. There are many things that I have tried and tested in all these years and today, I make perfect paranthas with utmost ease. And hence sharing 5 crucial tips when it comes to making a perfect stuffed parantha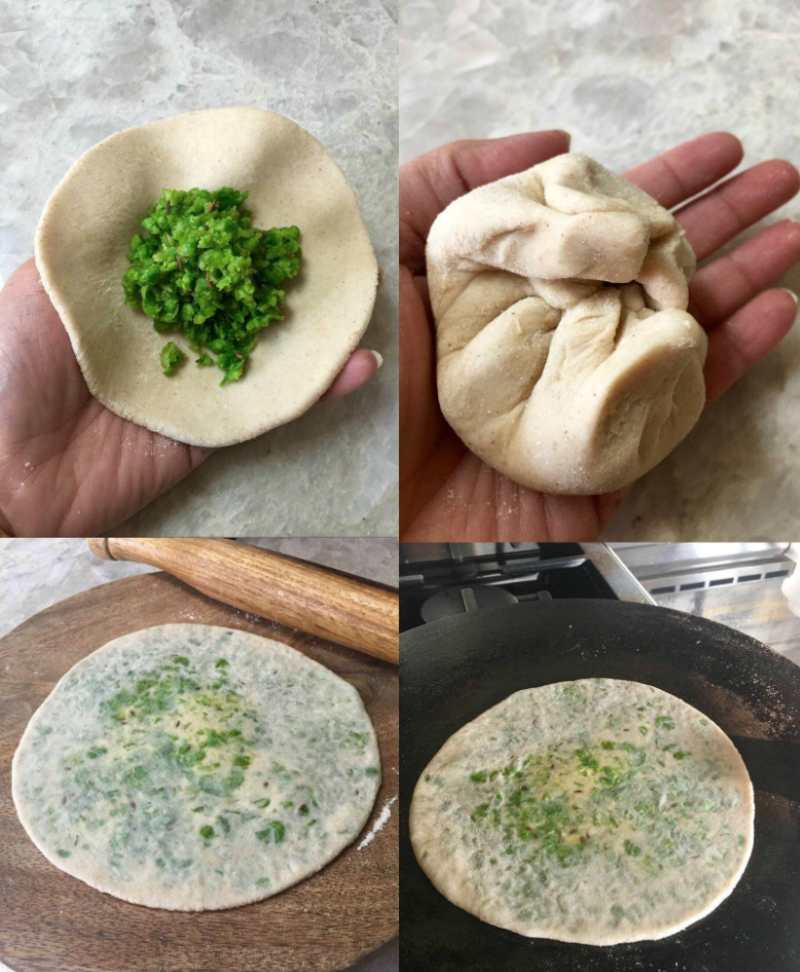 Here are 5 tips, which will make sure that your parathas don't crack or burst open at the seams.
The dough should be perfect. When I say perfect, I mean it should be pliable and elastic and not dry. I use 1 cup of whole-wheat flour and ½ cup of maida or all-purpose flour. It's important you add a fat like ghee, butter or oil. I use 1 tbsp of vegetable oil, ½ tsp salt and about ½ -3/4 cups of lukewarm water to knead the dough. Knead the dough well and for at least 10-15 mins. Also, this recipe makes about 4 paranthas and you can double this recipe keeping the ratio of flour to fat and water same.
The filling, whatever you may be using should not be soggy. It should have just enough moisture so that when fisted, it comes together in a ball. With vegetables, once you boil it, make sure to drain them well before you go on to mash them and get them ready for the parantha. A good way of making sure that the filling does not have excess moisture would be to sautéing the mashed vegetable on the stove till it reaches the right consistency.
The most important tip when it comes to a stuffed parantha is to make sure the stuffing is room temperature before you go ahead and start stuffing the dough with it. If the stuffing is hot, it will squeeze out at the seams.
Do not overstuff the parantha. The rule of thumb that I follow is a tablespoon of the stuffing for a golf ball sized dough portion. It is important to be mindful of the amount you are stuffing your parantha with. Remember, less is more in this case.
One tip, which has always worked with me and is totally tried and tested, is the fifth one. When you have made the dough, let it rest for 20 mins before you start working with it. This helps the gluten to form and helps to make it stretchy. Normally when making a stuffed parantha, you would take a ball of the dough and roll it out or stretch it out a little and then put in about one tablespoon of the stuffing, before bringing the dough together to conceal the stuffing inside. Now, when you have completed this step, allow the stuffed dough balls to rest on the counter for 10 mins before you attempt to roll them out. This further helps with the stretchiness of the dough and when you roll out, it prevents the dough from cracking or bursting at the seams. Always dust the rolling surface and pin with flour before you roll out the parantha.
The above are the 5 min tips. However, there are two additional things, which most of you may know but I will reiterate again. When you throw in the parantha on the skillet to cook, make sure it's properly heated otherwise it will stick. And do not flip it countless times. Let one side cook well and then flip it to cook the other side.
Enjoy the parantha with a side of pickle, raw onions, green chilies, and yogurt.
You may also like the recipes below: